Pahlaj Nihalani's Battle With CBFC Ends! Govinda's Rangeela Raja To Finally Release On January 11
After a month-long fight with the Censor Board, finally Pahlaj Nihalani has come out victorious. He has accepted the 3 cuts suggested by the Tribunal and will now release Rangeela Raja on January 11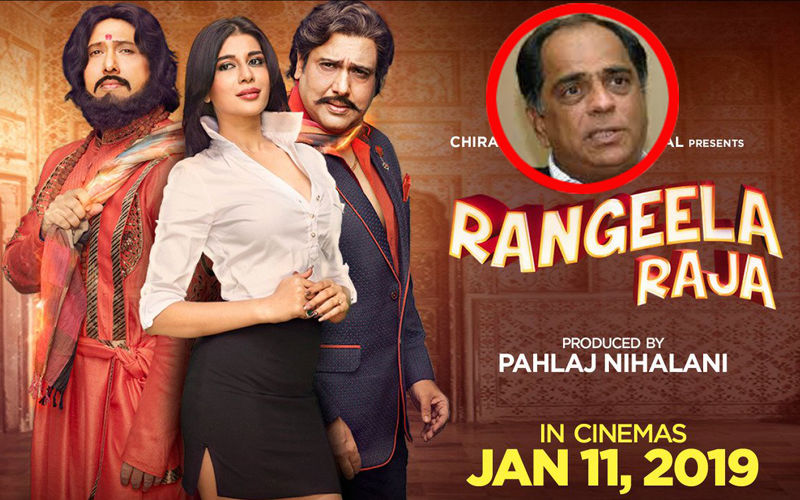 And now, the latest update is that after almost a month-long battle, the film is finally going to hit theatres on January 11 with the 3 cuts suggested by the Tribunal - one verbal and two visual. Talking about the victory to DNA, Pahlaj has said, "Having been the Chairperson of the CBFC, I know the rules and followed them while making the film. But the Board was being unreasonable with my movie and sabotaged it with their delaying tactics. The CBFC is hell-bent on proving that Rangeela Raja disrespects women and glorifies violence against them. I respect the FCAT as they viewed my film and gave their ruling without any bias."
During his fight with the Censor Board, Pahlaj had spoken to SpotboyE.com a couple of times about his anger and discontent with the CBFC's approach towards his film. He had told us, "Words like F**k and Sc** find their way into U/A films, why can't I be given the lineTu Mujhe Aisa Swadisht Khana Khila Chuki Hai? I really want to know which is more distasteful. Also, can anyone explain to me how Stree, which discussed masturbation, got a U/A?" Argue with him that the objection must have stemmed from the fact that the line stems in the film soon after a rape. Pahlaj shoots back,"I haven't shown any rape act. Whatever is shown is only symbolic." Pahlaj had added, "I am aware of the Censor Board guidelines. I was the Chairman before Prasoon Joshi, wasn't I? If the rape act has not been shown, this particular dialogue cannot be scissored. And pray. tell me, why should I change my storyline?"
Meanwhile, the makers have now released a new poster of the film along with the new release date a little while ago. Trade Expert Taran Adarsh took to social media to share it and he wrote, "#RangeelaRaja gets censor clearance, finally... UA certificate... Run time: 162 min 30 sec [2 hours, 42 minutes, 30 seconds]... Pahlaj Nihalani announces release date: 11 Jan 2019 (sic)."
The film will clash at the box-office with many other releases on January 11 like Vicky Kaushal's URI, Radhika Apte's Bombairiya, the horror film Amavas.



Image Source: twitter/taranadarsh