Nach Baliye 9: Nityaami Shirke On Her Serious Injury, "My Surgeon Said Forget Dancing"
Nach Baliye 9 contestant Nityaami Shirke took to Instagram to describe the accident and crushing pain she has been experiencing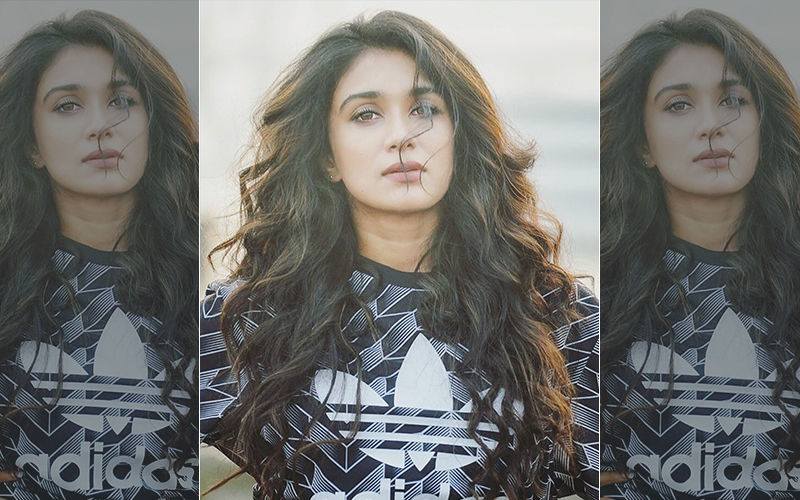 SpotboyE.com was the first one to tell you about the unfortunate incident of Nityaami Shirke meeting a serious injury due to which she was unable to perform with her partner Shantanu Maheshwari
. However, inspite of the injury, the actress completed her performance.
Nityaami took to Instagram to describe the accident and crushing pain she has been experiencing. Sharing a video that also features Shantanu, she wrote, "This was two days before@shantanu.maheshwari and I performed for the first time together on the #nachbaliye9 stage. Up until this day, there were nerves but mostly just excitement to be able to do our best as a Jodi! Unfortunately, on the day of our first stage rehearsal, I landed wrong after a lift and fell. I knew something was wrong with my knee the minute I fell but I don't think any of us realised how serious it was."
She adds, "We went on to rehearse later that day, and at this point I didn't want anything to get in the way of our performance, though I struggled a little as you guys can see here I genuinely feel like where there's a will, there's a way. So we powered on, and performed! It was a stressful few days for Our entire team, but post performance when my knee wasn't improving and I got a scan, we realised I had a near complete ACL tear, my PCL was damaged and I had a tear in my medial miniscus. So when I saw an orthopaedic surgeon, he said forget dancing, even walking was detrimental at this point. When life throws something like this at you, I feel like you have to take the setback and believe that your comeback will be stronger. Honestly, we've been hit with the worst case scenario, but I feel like we have the passion and willingness to work around this. Shantanu,@desihoppers and I, would love to know what you thought about our upcoming performance this week and whether or not you felt our passion on screen. And thank you for aaaalllll the love and support that's been pouring in regarding this, it means the world to us all!! " @macedon008 @subhash92_desihopper@mohitantony @dhanshree.yadav".
Get well soon, Nityaami! Can't wait to see you get back with a bang.
Image Source:- Instagram/nityaami.shirke