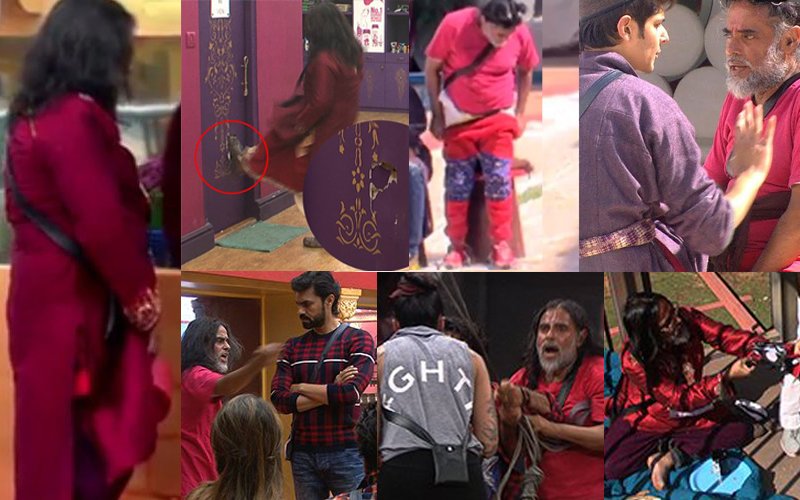 It is a fact, that there is hardly anything that self-proclaimed god man Swami Om hasn't done on the show till now. Right from passing personal remarks (
Bigg Boss 10, Day 66: Lopa Alleges Swami Om Lifted Her Dress Up!, Dec 21
) (
Bigg Boss 10, Day 54: VJ Bani Has An UGLY SHOWDOWN With Swami, Dec 9
) to physically causing damage (
Bigg Boss 10, Day 65: Anger Levels Rising: Swami Om Breaks Toilet Door; Priyanka And Nithiba Get Into A CATFIGHT, Dec 20
). He even urinated in front of the entire nation during the BB Taxi Stand Task (
Bigg Boss 10, Day 51: Swamiji URINIATES; VJ Bani And Gaurav Have A BIG SHOWDOWN, Dec 6
).
Reportedly, Swami Om has been thrown out from the glass house after 80 days for hurling his URINE at VJ Bani and Rohan Mehra. This is a surprise given that his earlier actions were overlooked (
Hungry For TRPs On Salman's Failing Bigg Boss 10, Colors Bends Rules For Swami, Jan 2
).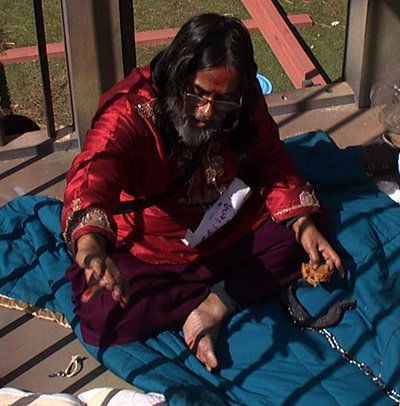 During the captaincy task, happening
tonight
between Bani and Swami, the two are asked to make their individual pyramid. The other housemates have the option to support the candidate they want as the next captain of the house. Owing to his nasty behaviour, most of the co-contestants decide to lend their support to Bani. Besides this, they are also seen making efforts to knock-down Swami's pyramid.
This leaves Swami agitated. In order to stop the housemates from destroying his chance at captaincy, Om throws his pee on Bani and Rohan. Furious, Bani loses her cool and kicks Swami. Rohan too is tempted to repeat his actions the last week (
Bigg Boss 10, Day 73: Swami Om Strips, Strangles Rohan Mehra , Dec 28
) and slap Swami, but barely controls himself.
All the housemates defend Bani and Rohan's actions. They demand Bigg Boss to take strict action against Swami. And seems like he FINALLY listened.
Bani and Rohan broke an important rule of the Bigg Boss house by physically hurting another contestant. Wondering what their punishment is? Well, Bigg Boss has let them off easily. We bet the makers have realised Bani and Rohan did the right thing.


Image Source: colors