This morning, Mandana Karimi posted a video where she was seen partying with bunch of friends, showing off her sensuous moves while holding a cigarette. As soon as she shared the clip on Instagram, the actress began getting trolled. While some said that smoking send out the wrong message, some said that she should stay away from the habit owing to health reasons. Take a look at the comments.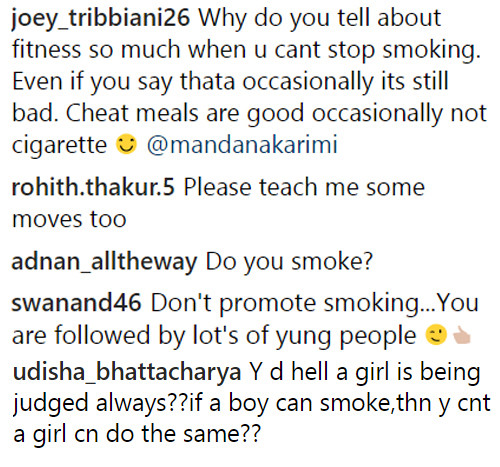 Mandana also replied to a few comments: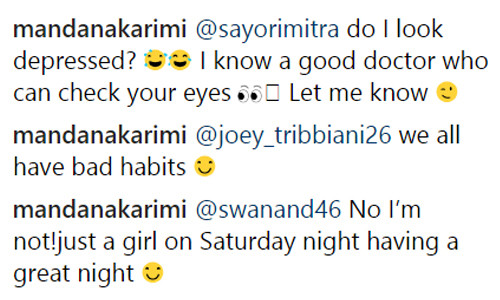 Few hours later, Uttaran actress Tina Datta reposted her recent photo shoot on Instagram. In the picture, she holds a smoke. While she looks ravishing in the snap, she was bombarded with hate messages over the cigarette.