Nora Fatehi's White Dress Inspired By Bigg Boss OTT Fame Urfi Javed?
Nora Fatehi's recent outfit seem to be inspired by Bigg Boss OTT fame Urfi Javed's one piece which was created by herself out of a T-shirt a while ago. Here's how we have spotted out the uncanny resemblance
From being a troll destroyer to being an elegant style diva who has started her own fashion league, Urfi has truly come a long way and has stood out from the crowd. The Bigg Boss OTT contestant who's known for making a one piece out of a polyethylene bag to using a bangle to adjoin the two ends of a T-shirt and creating it into a sexy outfit, she has truly set a new trend of fashion in a different way.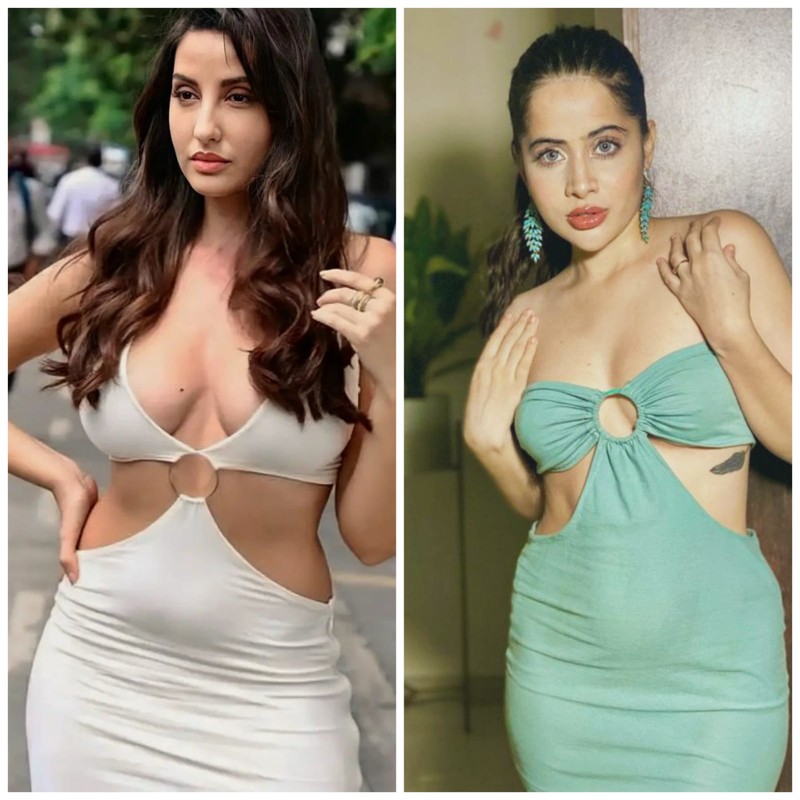 Image source: Splendid PR
Image source: Splendid PR