Not Priyank, But Seems Cadbury Girl Khushi Joshi Now Has A New Sharma In Her Life!
That's the latest buzz. And it's getting louder by the minute. We got talking to people in Indian television and then texted both. Read the story of Khushi Joshi and her new Sharma friend here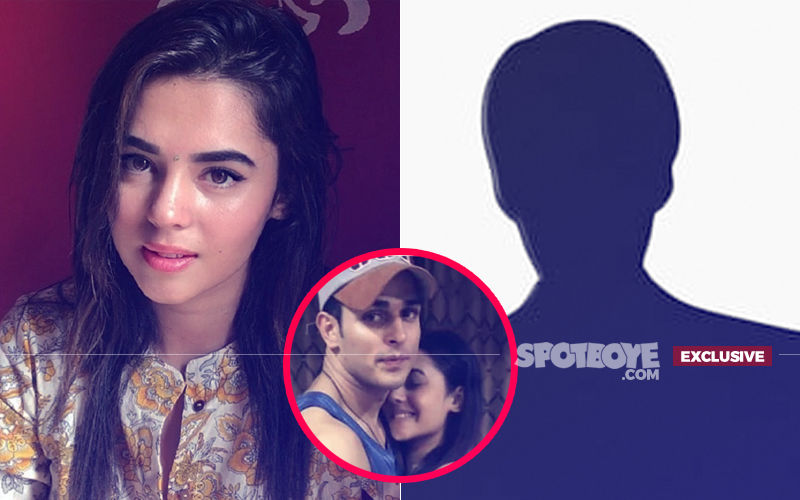 So while stories of Priyank Sharma and his secret friend Khushi Joshi (before he entered Bigg Boss 11) are doing the rounds of the Internet ever since we broke it to you last night, the latest whisper in the TV industry is that the 18-year old Cadbury girl Khushi Joshi has got too friendly with her Puncch Beat co-actor Siddharth Sharma (Ranbir in the show), whom she is paired with. There are whispers on the set that Khushi and Siddharth are dating, but the two have never admitted to anybody from the cast or crew.

FYI, Khushi Joshi is the new Cadbury Girl who became the talk of the town in August 2018, when her commercial saw the light of day. This girl can go places, Cadbury is her first advertisement and she has simply nailed it. After the ad was released, Khushi had shared how her real brother, who is younger to her, had reacted. Sharing a post on Instagram, she wrote, "So basically my real brother got really pissed after watching my ad and said, 'okay from now on he's only your brother ' whatta cutie . Iloveyou my cute little munchkin more than anything in this world."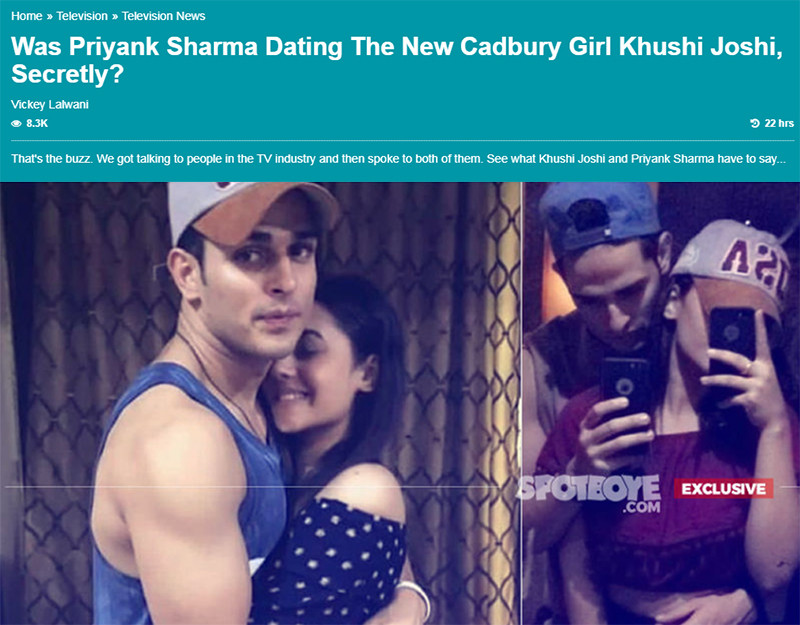 When contacted to ask about her affinity for Siddharth, Khushi chose to not respond to our WhatsApp which read: Are you dating Siddharth Sharma, currently? Khushi and Priyank had brushed off their pre-Bigg Boss 11 'dosti' by telling us yesterday, "We were very good friends and are still friends." But the truth of the matter is that Khushi's 'dosti' with Priyank has lost its intensity now. Khushi had sort of confessed to that, when she also told us, "Look, we (Priyank and I) have recently got very busy with our careers. So yeah, we don't talk so much these days." Khushi and Priyank had met in Delhi first through a common friend Yuvraj. Incidentally, Siddharth is also from Delhi.
A source says, "Khushi and Siddharth like each other's company. Siddharth's Instagram has quite a few pictures of Khushi." We also texted Siddharth but did not get any reply from him either.

Meanwhile, as you know, Priyank is now said to have got up close and personal with Benafsha Soonawaala.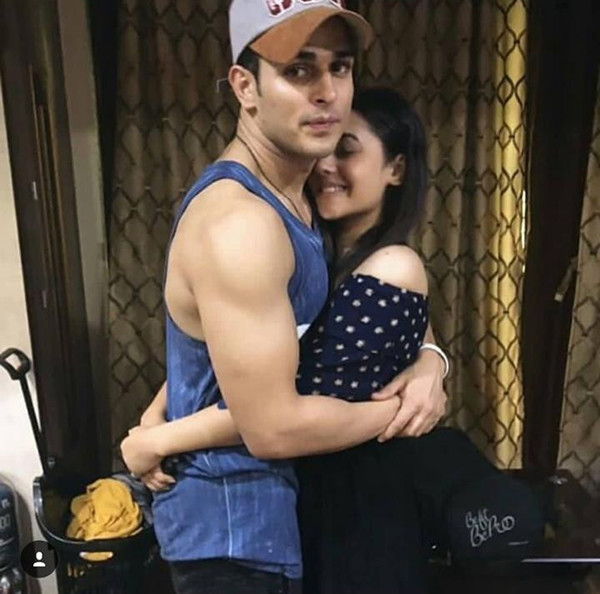 Priyank Sharma & Khushi Joshi

FYI, we published the awkward moment when Priyank bumped into Divya and Benafsha's ex Varun at a party the other night, and whatever that transpired after that. Click below to read that, if you missed it.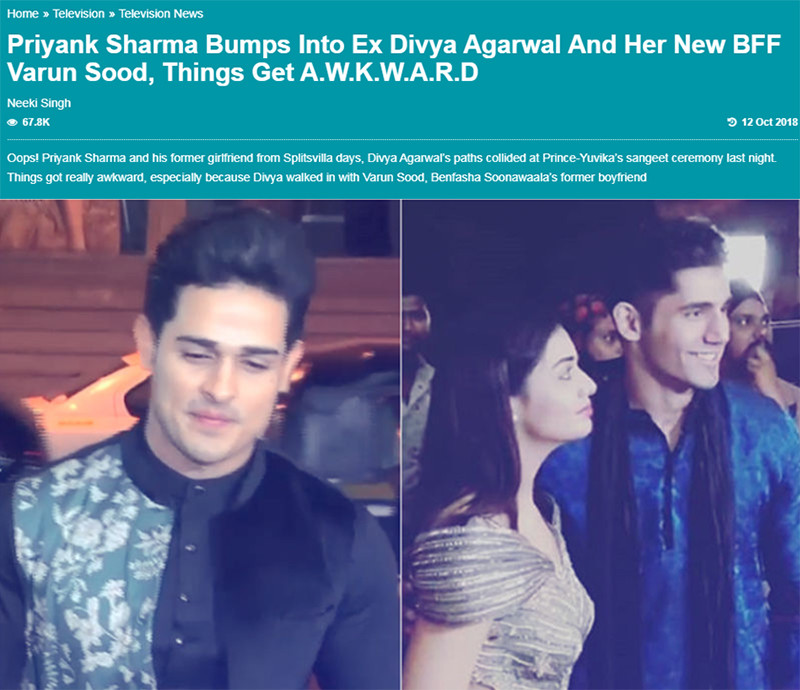 Interestingly, Priyank also stars in Puncch Beat. As of now, Priyank and Khushi don't have scenes together. But like we said in our story yesterday- this is Indian television and it is known for frequent script changes. Will sparks fly again between Priyank and Khushi then? Where will that leave Siddharth then? Doesn't get spicier than this.


Image Source:- Gramfollo,instagram/@siddharthhsharmaa/@priyankkhushi_life