Pandya Store Actress Kruttika Desai States Her World Turned Upside Down After Her Husband Imtiiaz Khan's Death
Kruttika Desai's husband Imtiiaz Khan passed away just before the government implemented the first lockdown in March 2020 with the outbreak of COVID-19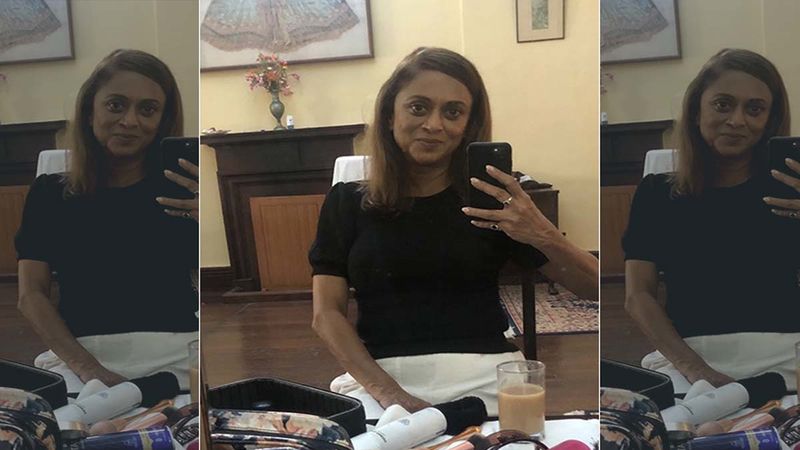 TV show, Pandya Store actress Kruttika Desai was left shattered after the death of her husband actor/director Imtiiaz Khan. Her husband passed away just a few days before lockdown 1.0 was implemented in 2020 with the outbreak of COVID-19. Imtiiaz Khan passed away on March 16, 2020, as reported in ETimes TV, his death turned her world upside down. Followed by mentioning how COVID-19 lockdown had its own set of pros and cons for her and her daughter Ayesha.
The actress said, "My world turned upside down after my husband passed away suddenly. There were pros and cons to the lockdown, because in a way, it was nice to have that peace and heal quietly at home with my daughter Ayesha. I needed time to deal with this tragedy and the lockdown gave me that time." Meanwhile, as her husband passed away she and her daughter were left all alone due to the lockdown as people could not visit them to comfort them in their grieving period.
She adds, "On the other hand, just a few days after he passed away, my daughter and I were left all alone — no one could come and visit us or comfort us in our time of grief. We had to come to terms with our loss alone."
When she was quizzed if she will look for a partner in the next couple of years, she replied, "No, I don't think I want to have a companion now. My life partner was enough. I am happy and blessed to have had him."
Kruttika met Imtiiaz when he cast her in one of his plays back in 1988, she was 23 and he was 41.
Image Source: Instagram/kruttika_desai