Pinjara Khubsurti Ka Actress Riya Sharma's BIG Reveal: 'The Makers Had Already Shot 5 Episodes With Some Other Actress Before I Replaced Her'- EXCLUSIVE
It was not Riya Sharma but some other actress who was finalised for Pinjara Khubsurti Ka. In fact, she had shot for a few episodes also before the show went on air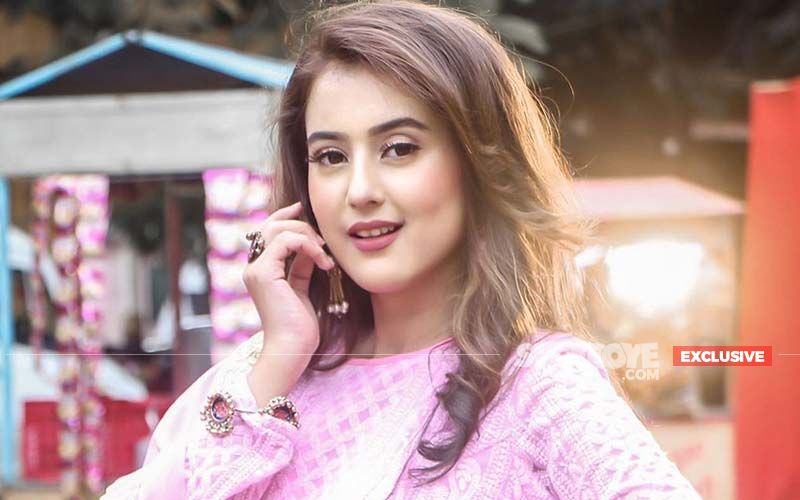 Television actress Riya Sharma, who is currently essaying the role of Mayura Dubey in Colors TV show Pinjara Khubsurti Ka has been receiving appreciation for her character. The show talks about a beautiful girl who gets married to a person who tries to cage her beauty and her struggle to come out of it. But do you know not Riya but some other actress who had been finalised for the role? In fact, she shot for a few episodes also before the show went on air. But it was Riya's fate that eventually the role landed in her kitty.
Talking to SpotboyE.com exclusively, Riya said, "When I was given my character briefing by the makers, I really liked the kind of girl she is and the attitude that she carries. But when they mentioned that she is so pretty that people couldn't take their eyes off, I was like, is it really for me? And then I kind of lost interest and just completed my audition and left from there. But then they called me and I had a meeting with the producers. We spoke about the budget and everything. I almost signed the contract also and then lockdown happened and I went back to my home town. I literally forgot about this show after going there."
ALSO READ: Pinjara Khubsurti Ka Star Riya Sharma Says She Feels Anxious Despite Shooting In Bio-Bubble In Delhi: 'We All Are Fearful As We Are At Risk'
The actress thanked her producer for showing the belief in her, "I don't know why but he putten a lot on me. Also, now I really wanted to do the show. But still I have that thing in my mind that she has to be the prettiest girl. I was very conscious that I would be able to pull it off. I don't think that I am that girl. But anyway I went back and started shooting for it. For the initial five episodes when they were trying to establish that she is a very beautiful girl. I was not getting that feeling from within at all. But I am glad that people gave us a good response eventually."
Image source: Instagram/riyasharmaa_09