Poonam Pandey CHEATED On Sam Bombay? Her Ex-Husband Hints At Infidelity, Says 'She Has All Qualities Except Loyalty'
Sam Bombay has finally opened up about allegations of domestic violence levelled by Poonam Pandey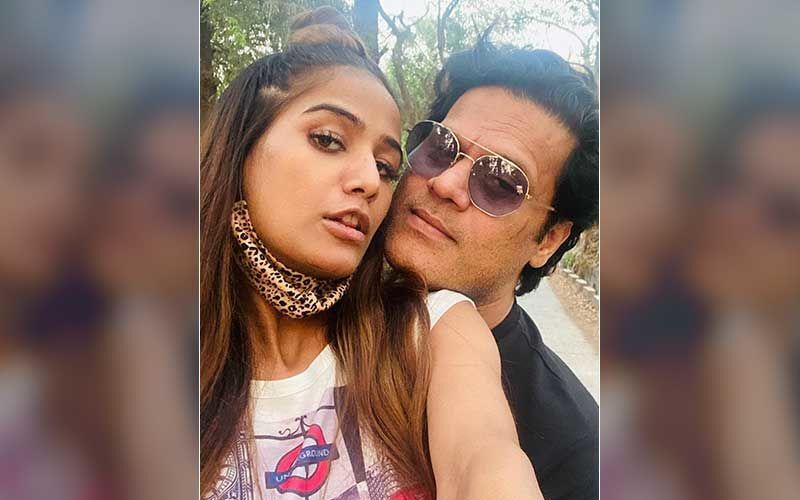 Actress Poonam Pandey has been making some shocking revelations about her personal life on Kangana Ranaut-hosted show, Lock Upp. She has been very vocal about her abusive relationship with her ex-husband Sam Bombay and often shares her ordeal on the show. She had claimed that she suffered a brain hemorrhage due to physical violence her ex-husband had inflicted on her. Now, Sam Bombay has opened up about allegations of domestic violence and stated that Poonam had no idea what molestation is meant.
While speaking to ETimes TV, he shared his side of the story and hinted at infidelity. Sam Bombay asserted that his wife has all the qualities except loyalty. He was quoted as saying, "Without loyalty there is no trust and honesty, and then there's failure. Good guys don't make it. You have to be a bad boy. That's how you survive. Has she ever complained about me cheating with anybody? I have had multiple relationships with celebrities bigger than Poonam. Has anybody accused me of assault? Never. Has Poonam been accused by other men of assault? Yes. So there's a pattern here. And this is what the police told me; I had no idea about this."
In fact, he hinted that he was the victim of domestic violence, not Poonam. "Millions of men are suffering and they have no way to get out of this. I have been abused throughout my relationship." Sam rued. Further, he revealed that a few weeks later after the actress lodged an FIR against him, she "called him back and said that molestation is a big word and she had no idea what molestation is."
"It is beyond my comprehension how one can be charged with molestation on his honeymoon. Later, she took back the charge. As I said, nobody will believe the man; whatever he says doesn't matter," Sam Bombay further stated.
image source: Instagram/ Poonam Pandey