Post Her Arrest In Connection With The Drug Nexus Case Bharti Singh To Be Banned From The Kapil Sharma Show?-EXCLUSIVE
A lot has been happening with Bharti Singh post her arrest by the NCB in the drug nexus case. The latest is that she will be banned from The Kapil Sharma Show.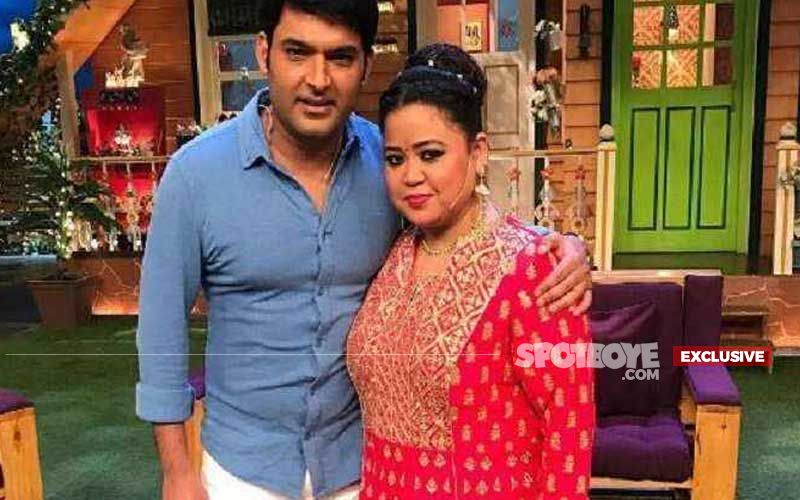 While Kapil Sharma refuses to judge Bharti Singh for her alleged substance abuse, it seems the Channel Sony Entertainment has decided to ban Bharti Singh from Kapil's show. While there is no official statement on this development from the Channel as yet, sources say the endeavour to keep comedy "clean" has necessitated a marching order for Bharti. Kapil who is very close to Bharti has opposed the move to remove her.
Says a source, "It's pretty much decided Bharti will be kept out of the show. Kapil's show is a family show. They need laughs free of controversy." Though not a regular on Kapil's show, Bharti Singh makes intermittent appearances that bring the house down. When in 2018 Kapil's show was closed down due to his ill health, she had stood by him.
Lately, Kapil lashed back at a troll for indirectly suggesting that Kapil too could face a drug investigation. Kapil hit back by body shaming the troll. "Bharti ka kya haal hua? Tb jb tk pkdi nai gyi ..drugs nai leti thi.. Wo hi haal aapka h shayad jb tk pakde nai jao..no drugs (What happened to Bharti? Until she got caught, she said she did not take any drugs. I think it is the same case with you. Until you get caught, you say 'no drugs') @KapilSharmaK9," the Twitter user wrote. And angry Kapil had retaliated by body shamming him, "Pehle apne size ki shirt silwa mote (First get yourself a shirt that fits, fatty)." Though he deleted the tweet later.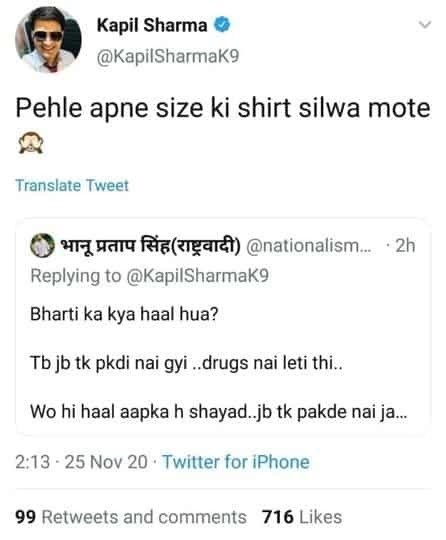 Images Source: instagram/bharti.aughterqueen