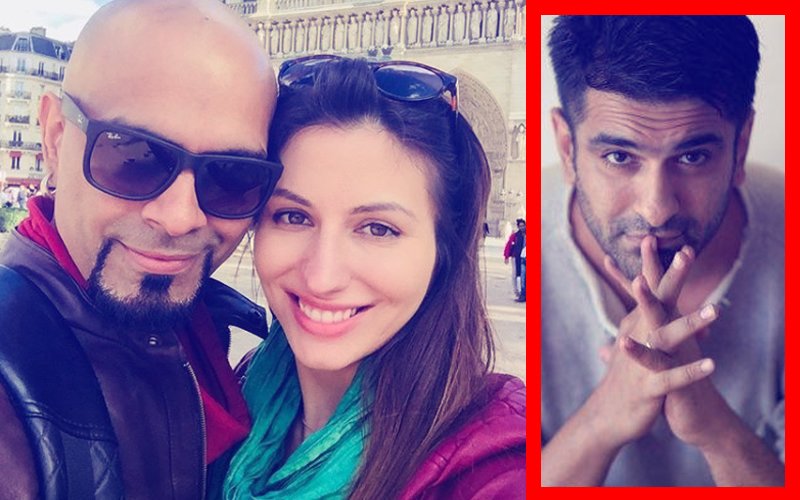 Finally, after a year of dating her, Roadies fame, Raghu Ram has confirmed that he is in love with Canadian singer, Natalie Di Lucio, who is also famous actor, Eijaz Khan's ex-girlfriend.

Past few months, there were speculations that Raghu and Natalie have found love in each other and are going steady. The couple also released a duet song in December 2017.


However, none of them confirmed their love for each other. But exactly after a year (March 27), Raghu has posted a picture with Natalie, celebrating one year of togetherness, there by conforming that the two are dating each other.
Raghu captioned the picture as, "@nataliediluccio you once told me that you needed to believe in Magic. Well, here's your proof. You walked into my life a year ago today... and impossibly, everything inside me changed! I feel Love. I feel Happiness. I feel Hope. I feel. Again. All because of you! It has been a beautiful year of Love, Laughter & Adventure. Happy anniversary, baby! Keep believing in Magic. And that Happily Ever After is now. I love you."

Interestingly, Natalie was in a very serious relationship with Tanu Weds Manu actor, Eijaz Khan. The two shared a beautiful relationship but had to mutually part ways. The reason for their separation was Eijaz Khan's depression.
The actor confessed about it, last year, while talking to a section of media. He had said, "We were two amazing people at different phases in our lives. The root cause of our relationship falling apart was my psyche. It started going downhill during 'Laut Aao Trisha'. I played a dark character, who turns bitter after losing his wife and daughter. Somewhere, the lines blurred between real and reel and our relationship suffered. I had to undergo therapy for depression, and it made me realise that I was superimposing my childhood memories to play the part. I also realised that all my issues are deeply rooted in my childhood. I had unresolved issues with my parents after they parted ways. My aunts took turns to look after me. I never had a strong bond with my parents. I was always looking for someone to hold on to, some sort of an anchor."
Coming back to Natalie, we remain cordial. I never loved anybody like I loved her — like a child, my equal, a friend, travel partner. I don't think it was right for me to expect Natalie to give her precious time to our relationship. I would have also advised her to focus on her career if I were her family. I am the only person who knows the real Natalie. After she left, I was very disturbed to the point of not wanting to live anymore. I would lock myself up in my room for days on end. As actors, we are emotionally fragile. On top of that, we men are expected to be macho and strong, no matter how broken we are inside."

Well, as we say let bygones be bygones, Natalie is in a happy space with Raghu Ram now and we are happy for the couple.


Image Source: instagram/raghuram/eijazkhan