Rahul Vaidya Croons Late Sidharth Shukla's Favourite Song At His Gig; Drops A Video Recalling Sid's 40th B'day Celebration And Meeting His Mother After His Demise
Rahul Vaidya gives a special tribute to late actor Sidharth Shukla at his recent concert. The singer also posted a video, recalling meeting his mother after the actor's demise.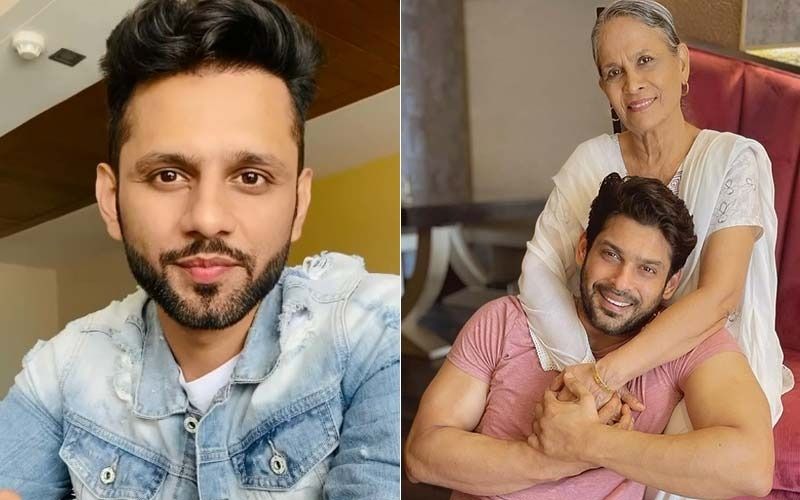 Late actor Sidharth Shukla's family, fans and friends are still struggling to come to terms with his tragic demise. Heartfelt tributes continue to pour in from all corners for Sidharth from his near and dear friends. Recently, singer Rahul Vaidya, who has said he owes his stay inside the Bigg Boss 14 house to him, dedicated a special song to Sidharth on his stage show a day after his demise. Calling him "his close friend", the singer sang Sidharth's favourite song - 'Tu Jaane Na' from Ranbir Kapoor and Katrina Kaif's movie 'Ajab Prem Ki Gajab Kahani'.
A video of Rahul dedicating the song to Sidharth at his recent gig is doing rounds on the social media. In the clip, he said, "This song is especially for a friend who passed away yesterday. We lost him! I am talking about my favourite Sidharth Shukla. Mera bahut kareebi dost tha (He was a close friend). Uska favourite song hai (It's his favourite), I was not supposed to sing this song, but I want to sing for him."
Rahul is seen crooning a few lines from the song, 'Kaise Bataye Kyun Tujhko Chahe Yaara Bata Na Paaye' with his band.
Also, on Saturday, Rahul Vaidya shared a video of himself, recalling how he celebrated Sidharth Shukla's 40th birthday and revealed that it was the first time that the two had bonded so well together. Rahul also shared that he then met his entire family and Shehnaaz Gill (his lady love).

Rahul Vaidya also spoke about meeting his mother Rita Shukla after the actor's demise. In the video, he said, "On December 11th night, during that week I was out of the BB 14 house as I had taken a voluntary exit. I was at the Westin Hotel Mumbai, I called up Sidharth to wish him happy birthday, he asked me where I was and when I told him at the Westin, he asked me to join him. He was in the same hotel two floors above my room. He was with his mother, sister, entire family and Shehnaaz Gill was also there."
Rahul further revealed that he and Disha Parmar were left speechless after meeting Sidharth's mom after the actor's demise. He said his mother told them, "We had always heard that someone else's young son has passed away. We had never imagined something like this would happen to us. Whom will I live for now? Everything is over."

Rahul Vaidya along with wife Disha was among the celebs who visited Sidharth Shukla's house to pay their final respects.
Image Source: Instagram/ /rahulvaidyarkv/Sidharth Shukla