Rakhi And Rakesh Sawant Delhi Fraud Case Controversy: Actress Says, 'It's A Publicity Stunt And Soon My Legal Team Will Take Action'- EXCLUSIVE
Rakhi Sawant is out of the Bigg Boss 14 house and she has already landed in a controversy regarding a 2017 case with a Delhi banker. Here's what Rakhi has to say on the matter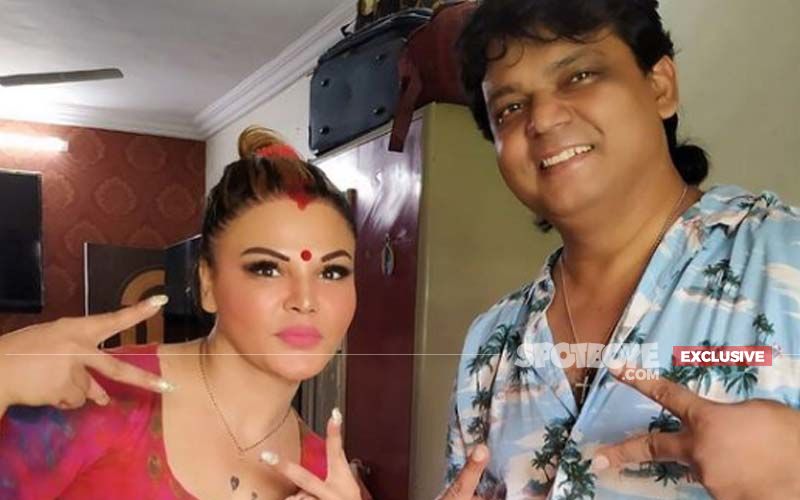 Rakhi Sawant and her brother Rakesh Sawant are being held for a fraud case in Delhi. A complainant who goes by the name of Shailesh Srivastava has filed an FIR against the siblings in Vikaspuri Police station in Delhi. As per the reports, the sibling duo along with one more person Raj Khatri has a fraud case against them. This case dates back to 2017. The trio is said to have a deal with a person named Shailesh Srivastava for Rs 6 Lakh, which was never paid to him.
However, none of this materialized, and to top it all, the sibling duo allegedly handed out a post-dated cheque of Rs 7 lakh to Shailesh, but it was found the signature on it was incorrect. Followed by which it also came to light that the agreement between them also reportedly had invalid signatures thus making the agreement null and void. Post which Shailesh tried contacting Rakesh but in vain. Shailesh then filed a complaint against them.
Meanwhile, we also spoke to Rakesh about it and this is what he had to say, "I invested Rs 3 Lakh for the renovation of the institute in 2017. But just before we could open the institute, I had to return to Mumbai for my mother's stomach operation. I was here for a month and when I went back to Delhi, I got to know the place was rented to some Sardar ji. So, when I had come back to Mumbai for my mother's operation in a hurry, I had forgotten my cheque books and some more stuff back in Delhi, which I got to know have been misplaced. In fact, I had even filed a complaint for my missing cheque books and some more stuff. I had even informed my bank to stop all withdrawals."
We then asked him about Rakhi's role in all this and he replied, "Rakhi has nothing to do with all this. She has no clue about the deal. I called Shailendra so many times on returning to Delhi, at that time they never took my calls. And now, when Rakhi has come out of the Bigg Boss house, they are using this opportunity to gain publicity by presenting my old cheque books and claiming that I have done a fraud."
Rakhi Sawant was last seen in Bigg Boss 14 as a challenger and managed to reach the finale. She walked out of the finale with Rs 14 Lakhs.
Image source: Instagram/rakhisawant2511/Youtube/SpotboyE