Rakhi Sawant Breaks Down In Tears As She Files Police Complaint Against Ex-Husband Ritesh For Hacking Her Social Media Accounts
Rakhi Sawant cries inconsolably as she files a Police complaint against her ex-husband, Ritesh Singh, for hacking her accounts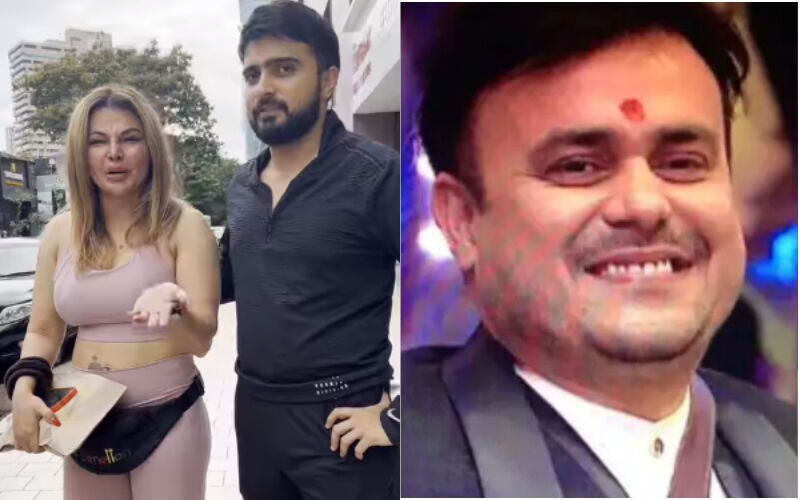 Controversial queen Rakhi Sawant, on Saturday, filed a complaint against her ex-husband, Ritesh Singh, for hacking her social media accounts. She was spotted outside Oshiwara Police Station with her boyfriend Adil Khan as she narrated her ordeal to the paparazzi. Rakhi got emotional and could not hold back her tears while speaking to the photographers. She said Ritesh is seeking revenge and that he can even misuse her accounts by posting her 'gandii video'. In February, Rakhi and Ritesh announced their separation via a statement on social media.
As reported by News.18, Sawant said, "Only I know how I'd spent these three years. Instead of being married, I'd stayed alone during the lockdown. He never helped me. Bhagwan aisa pati kisi ko na de. This is the reason why I left him. I saw in Bigg Boss that he screamed at me. Now, I've come to police station to file a complaint against him. I wish that everything turns out to be fine. I have to file a complaint." She added, "Ritesh changed the Facebook and Instagram passwords of my account. I don't know why he is doing this. He is writing all wrong things."
The actress further revealed that Ritesh is not even attending her calls and that he is writing nasty stuff on her account about Colors TV. Adil also asserted that they are not able to change Rakhi's password because Ritesh has set his email ID as the primary account so he receives all the OTPs for password change. Rakhi also stated she cannot even access her Google Pay and Phone Pay.

Rakhi Sawant made her first public appearance with Ritesh on the reality show Bigg Boss 15. She introduced the world to her ex-husband on the Salman Khan-hosted show. However, months after BB15 got over, both parted ways.

Image Source: Instagram