Rakhi Sawant Kisses Prem Chopra's Fractured Hand, Senior Actor Says, 'It Was A Very Sweet Gesture'
Prem Chopra spills the beans on Rakhi Sawant kissing his fractured hand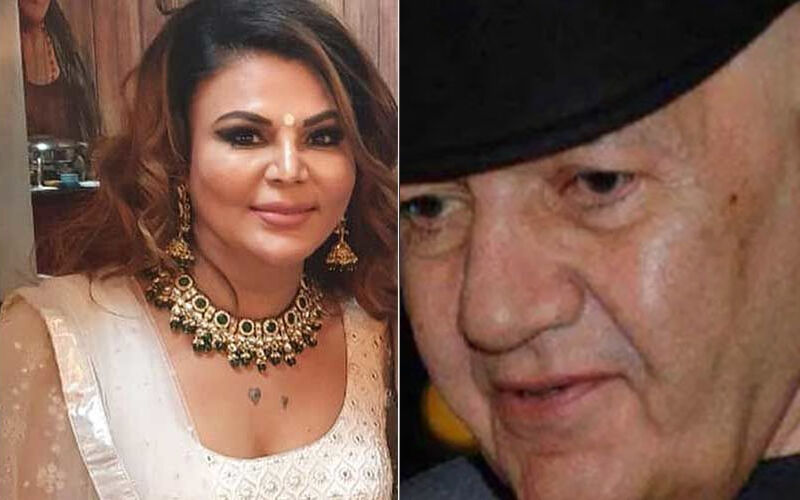 Recently Rakhi Sawant attended Filmfare Middle East Achievers Night held in Dubai. Besides here many prominent faces from the film industry attended the event, such as Kajol, Vivek Oberoi, Sunny Leone, Shruti Haasan and more. Meanwhile, from the senior actors, Prem Chopra and Ranjeet too graced the show. A video featuring the veteran actor Prem Chopra has gone viral, where he was seen with Rakhi Sawant. The actress was seen cheering him as he got injured and his left hand was in plaster.
Rakhi was seen kissing the senior actor's injured hand, speaking about the same, Prem Chopra told, ETimes, "Well, I got injured in Dubai only. I am back in Mumbai but it will take a couple of weeks before I can remove the plaster and recover." Prem Chopra who has suffered a fracture in his two fingers, also elaborate on how he got injured during his interaction. He told, "I had gone out to eat and there I missed a step. I have fractured two fingers and the doctors said that it was bad, but not so bad."
We wish a speedy recovering to the actor.
When the actor was asked about Rakhi's kiss, laughing over it, he said, "Rakhi is a very emotional person. People who are outspoken are inwardly very emotional; ditto for Rakhi. Honestly, she is a very nice person. The manner in which she almost singularly looks after her family is commendable. She kissed my plastered hand and said 'Get well soon'. It was a very sweet gesture."
Image Source: Instagram/rakhisawant2511/