Rakhi Sawant Lashes Out At A Man For Touching Her Without Permission; Says, 'Aap Haath Mat Lagao, Touch Nhi Kar Skte Meko' -VIDEO Inside
Rakhi Sawant loses her cool after a man kept his hand on her shoulder while clicking a picture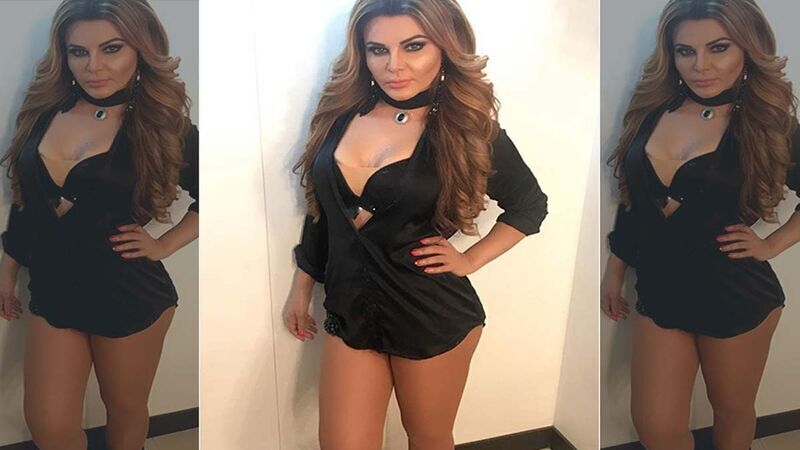 Controversy queen Rakhi Sawant is known for her boldness and of course for her outspoken personality. Recently, the actress was spotted at an event in Mumbai, and post it got over she interacted with the media and paparazzi. Rakhi, thronged by her fans, also clicked pictures with them but while getting a photo with her, a man kept his hand on her shoulder, which made Rakhi lose her cool. The Bigg Boss 15 contestant lashed out at the man for touching her without her permission.
In the video that had gone viral, a man can be seen keeping his hand on Rakhi's shoulder while taking a photo with her. In no time, the actress got offended and told him to not touch her as she does not like it. In the clip, Rakhi said, "Aap hath mat laago, please don't touch. I don't like it sorry ki baat nhi hai aap meko touch nhi kar skte."
The man later apologized to Rakhi for getting too friendly but she seems in no mood to forgive him. At the event, speaking to media the dancer spoke about appearing on Ekta Kapoor and Kangana Ranaut's new show 'Lock Upp' and said she will go if invited for her 'idol' Ekta but certainly not for Ranaut. Sawant also slammed the Queen actress for criticizing Bollywood and taking nasty digs at actors.
Meanwhile, on the personal front, Rakhi Sawant is going through a difficult time as she has parted ways with her husband Ritesh. Yesterday, in an Instagram post, she said, "Dear fans and well-wishers, Just wanted to say that Ritesh and I have decided to part ways. After the Bigg Bos show a lot has happened and I was unaware of certain things which were out of my control. We have tried to work out our differences and tried to make things work but I think it's best we both move on amicably and we both enjoy our lives separately." ALSO READ:
Rakhi Sawant SEPARATED From Husband Ritesh, Says, 'I Was Unaware Of Certain Things, I Am Sad And Heartbroken'
Image Source: Instagram Rakhi Sawant