Rakshabandhan 2021: 'This Would Be The First Time Ever In My Life And Hopefully The Only Time,' Says Bigg Boss OTT Contestant Karan Nath's Sister Shaina Nath Who's Missing Tying Rakhi To His Brother- EXCLUSIVE
Bigg Boss OTT contestant Karan Nath's sister Shaina Nath shares how much she's missing her brother on this Rakshabandhan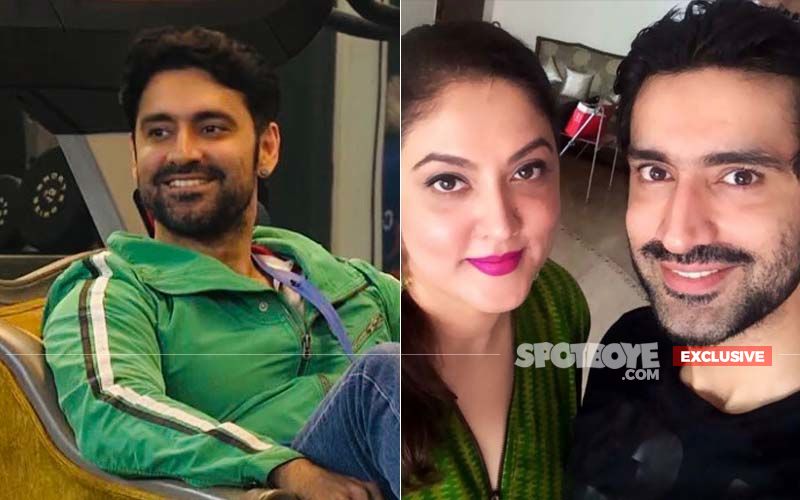 Bollywood actor Karan Nath is currently locked inside the Bigg Boss OTT house as a contestant. The actor, of course, has to miss out on the Rakhi celebrations with her sisters outside and this is definitely making her sisters emotional about it. We spoke to one of her sisters, filmmaker Shaina Nath, about her brother's game and what she'll do if she gets a chance to enter the house on Rakshabandhan.
How much do you miss Karan?
I miss my Kunu (Karan) a lot. I miss the morning chai sessions with him, where we would discuss everything under the sun. I miss the process of him buttering me to make his favourite French toast or omelette for breakfast or bake him a chocolate cake which is his most favourite. I miss his laughter. The time he spends with my son Shivoham, watching both my boys playing dashing cars and playing with the house pets. I miss seeing him sitting and chatting with the folks. I miss the sound of his voice saying 'Didi'.
How much time do you invest in a day for him and has it become part of your routine?
Yes absolutely, I am very proactive on social media and I am watching him live every day. The TV is on as I wake up and if I am in the car, then my phone's VOOT app is on. Non apologetically, I am admitting that I am hooked on to it 24/7. I wake up with him and I sigh off with him. It's like he's inside the Bigg Boss house and I am outside in my own Bigg Boss house.
Any act of Karan inside which surprised you as well?
Nothing really, because I know how real Karan is. He is everything that you have seen on VOOT so far. There's so much more which you haven't seen but you will, very soon. He is multidimensional. He will surprise you all.
It's Rakshabandhan tomorrow, are you missing tying rakhi on his hand?
I miss tying rakhi, putting the kesar tikka on his forehead, blessing him and taking his nazar. I have never missed out, this would be the first time ever in my life and hopefully the only time.
How do you all celebrate Rakshabandhan otherwise?
It always starts with the hunt for that very special rakhi, few weeks before the date. Every year it's some designer rakhi, then ordering all his favourite mithais and desserts. My younger sister and I make his favourite food for lunch or order in or go to his favourite restaurant, the choice is his. It's a very special day. We pamper him, give him our blessings. It's his BIG DAY.
Any special gifts you two exchanged on this day which is memorable to you?
When Karan signed his first film, Yeh Dil Ashiqana, that year on rakhi he gifted me a pair of small emerald studs in gold. It was very special as it was his first pay-check, his first earring. It is and will be my most prized possession.
What will you do if you get a chance to meet him on this day?
I will rush to wherever he is with my son Shivoham, who's constantly asking me about his mama. He talks to the TV when he sees Karan, thinking that he can hear him. He's always telling me he wants to go to the Bigg Boss house to be with his mama. We will give him the tightest group hug and tell him how amazing he is, how much we love him and how proud he makes us.
Image source: Instagram/karannathofficial