Ramayan Actress Dipika Chikhlia Gets Trolled For Her Recent Transformation Video; Fans Write, 'Yah Sab Sobha Nahin Deta Tumko'
Ramayan fame Dipika Chikhlia was trolled for sharing a transformation video, fans pointed out it was inappropriate for her image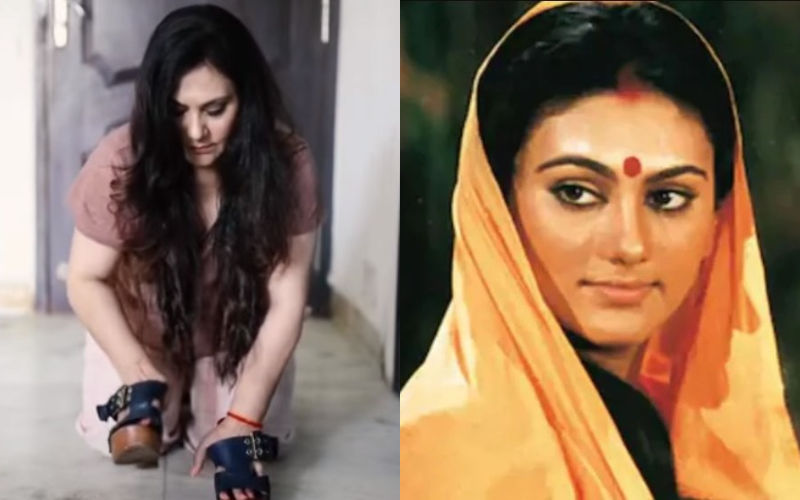 Actress Dipika Chikhlia rose to fame with 1987's Ramayan and has been well-loved by fans for her portrayal of Sita. The actress has a huge fan following on her social media platform and is often seen posting videos and photos.
Recently, the actress took to Instagram to share an amazing transformation reel. She captioned the video, "Change and transformation.,,,,,:)"
While many fans were quick to share their love for her in the comments section with kind words and heart emojis, some pointed out how her image of Sita will be tarnished if she posts videos like this.
One commenter wrote, "Kalyug Ki Sita." Others wrote, "Aapko ye sub shoba nahi deta," and "Aapko sab seeta maiya ke roop m dekhte h plss kabhi galat post mat dalna."
ALSO READ: Ramayan's Sita, Dipika Chikhlia REACTS To Getting Trolled For Her Viral PICS: 'I Was Not Drinking Alcohol, Never Wanted To Hurt My Fans'
While the sentiments of these followers are in the right place, seeing an actress who just played a character as a goddess is quite awkward, said a commenter, "fir toh aap apna ilaaj karwao..agar ek tv character ko bhagwan samajh rahe hai toh."
Recently, the actress opened up about watching the teaser of Adipurush and shared that Ramayan's story is of truth and morality and should not be associated with VFX. She also went on to share that she didn't notice Hanuman wearing leather, as pointed out by some people. She shared that the filmmakers must maintain the intentions of Valmiki and Tulsidas, who wrote the Ramayana, as the story is an asset of our country.
ALSO READ: Ramayan's Sita AKA Dipika Chikhlia Gets TROLLED For Holding A Wine Glass And Posing In A Shirt; 'Aapko Aise Kpde Nhi Pehnne Chaiye'
This is not the first time the actress has been trolled for sharing 'inappropriate' pictures and videos. Recently, she shared a picture of herself where she was posing with her friends, holding a glass of wine in her hand. She was seen donning a white shirt, black skirt and a tie. Dipika had to delete the picture after receiving criticism from her fans.
Image Source: Instagram