REAL OR UNREAL: Is Bigg Boss 10 Winner Manveer Gurjar Hospitalised?
Well, that's what one can say for the man who conveniently fooled the nation about his marital status. A picture showing Manveer lying on a hospital bed is going viral. Now is that for real?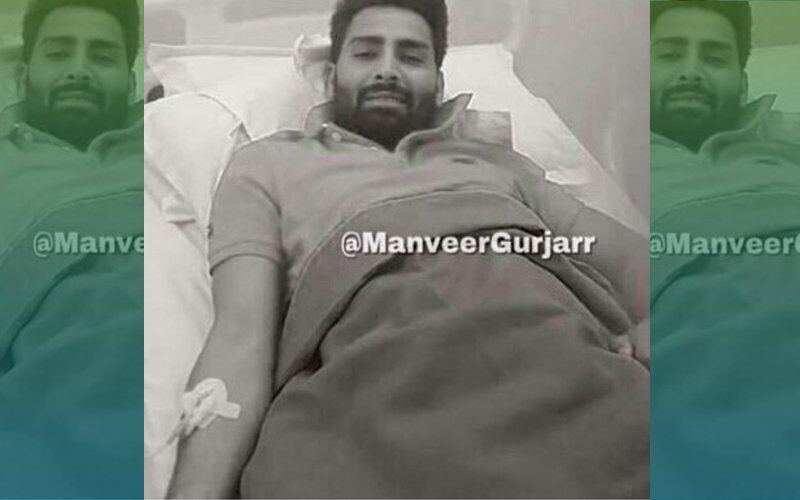 Just a few days back, social media went abuzz with Bigg Boss 10 winner, Manveer Gurjar's marriage confession. The lad from Noida, who won many hearts during his 3-month stint in the Bigg Boss house, had kept his marriage a secret from not just the Bigg Boss makers, but even from his fans altogether.
And now we hear that Manveer is hospitalised. Well, at least the picture, which is currently going viral on social media, says so. He is apparently suffering from food poisoning.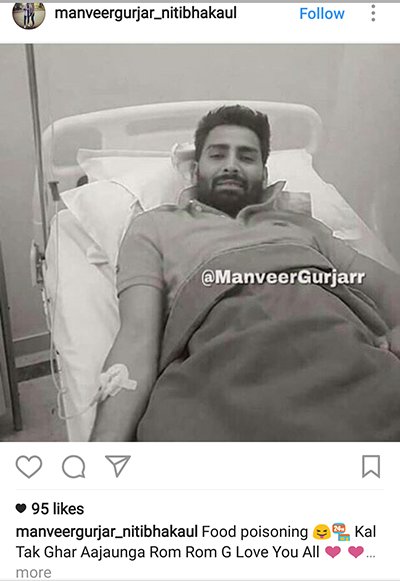 Is the picture real, morphed or an old one brought to light just at the right time?- we don't know! After all, you can't be certain about anything with Manveer!
After his victory, as soon as Manveer landed in his hometown, fans mobbed him to no end. Among them were a few reporters, who started questioning him about the viral videos and pics of his marriage. Manveer went on to accept that he is indeed married.
"There was no necessity of letting everyone know (about the marriage). In the 105 days you spend in the Bigg Boss house, the moment you enter in you tend to forget everything. Neither any song, nor phone numbers or names - you don't remember anything. Just that you remember the people who are in front of you," said Manveer in his defence.
It came as a huge blow to his female fans considering that he didn't mention a thing about his marital status while in the house. In fact, in one of the episodes, he went on to confess that he is just dating someone for the past 3 years.
Even his family members also went on to lie about his marital status. While his sister-in-law said that they were looking for a homely girl for his marriage, his brother said that Nitibha wasn't the right choice for Manveer.
Reportedly, a FIR has also been lodged against the Bigg Boss 10 winner. Noida police has filed a case on the Bigg Boss 10 under the section 341 of the IPC.
Guess so many controversies are not going down well with his system? Or is the illness again a facade to avoid facing these controversies?


Thumbnail Image Source: instagram/manveergurjar_nitibhakaul