Is Srishty Rode Helping Her New Lover Rohit Suchanti To Sort Out His Social Media Mess?
Rohit Suchanti had been in a muddle over his Instagram profile. The new angel in his life, Srishty Rode rushed in to give him a sigh of relief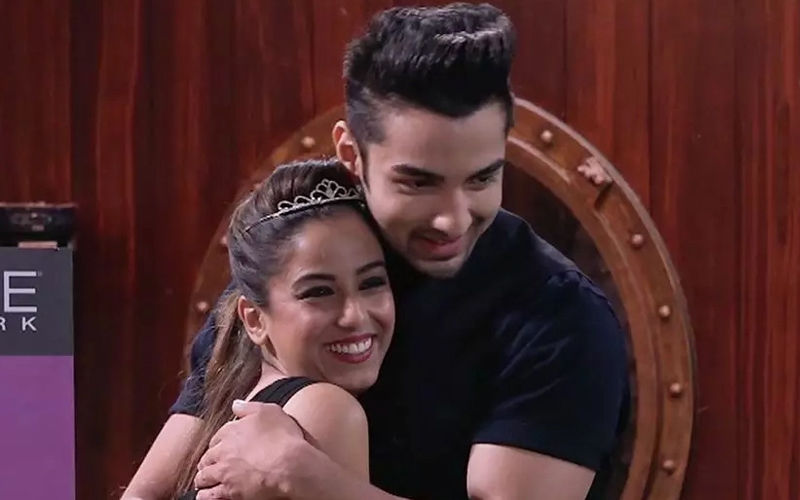 Bigg Boss 12 fame Srishty Rode and Rohit Suchanti's increasing closeness inside the house made headlines. Post their exit, when Srishty had a breakup with her fiance Manish Naggdev, many media portals reported that the reason behind their breakup is indeed Rohit Suchanti.
However,
refusing these reports Rohit exclusively had told SpotboyE.com,
"You have seen the show, right? Do you think I crossed the line? Srishty and I are just friends. As for her personal life, it's her decision what she wants to do with it. She is a very sensible and smart girl."
So, Rohit is not romantically involved with Srishty? "No," he quipped.
But as they say, there is no smoke without fire. A recent post of Srishty on her Instagram story specially for Rohit has raised eyebrows. In her post, she has mentioned that, "His account was hacked and deleted!!! But he is back please give him a warm welcome".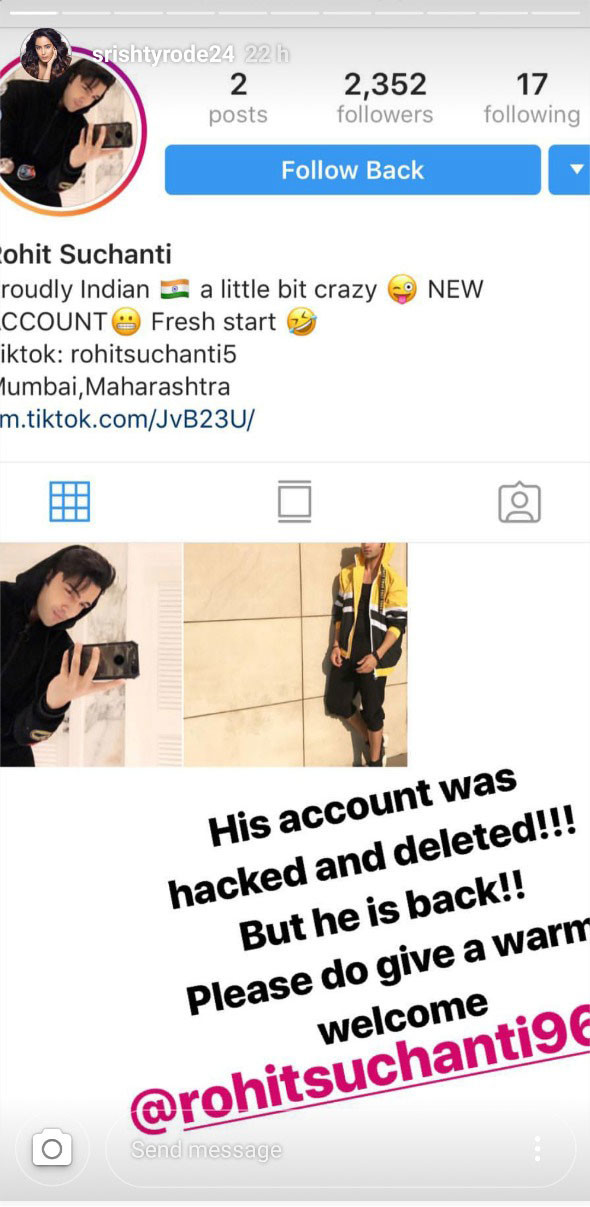 Well, the post clearly proves that the bond between them is only getting stronger with the passage of time. However, Srishty has been tightlipped around her breakup.

Yesterday, we also brought a story on how Srishty got scared after watching porn for the first time. Coming back to their friendship, we think this recent gesture by the actress for the man only goes to show their fondness for each other.


Image Source: iwmbuzz