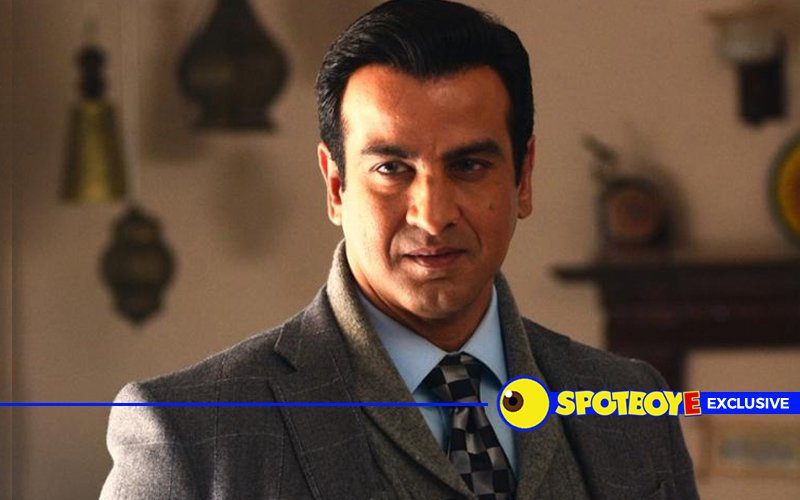 Ronit Roy is all set to make a comeback on TV with Adaalat Season 2. SpotboyE caught up with the actor for a quick chat on his career and future plans. Excerpts...

Adaalat Season 1 was doing well when it went off air…
We didn't take a break because of low TRPs , we just felt that it was time to rework on the show. We didn't want to take our viewers for granted.

What's new about Season 2?
It will remain a courtroom drama, but the sets have become bigger, brighter and grander. A lot of money has been spent on my looks. There is also a change in the cast -- Romit Raj will not be playing K.D. Pathak's (Ronit's character) this season. Instead, two newbies have been roped in.



Image Source: indiaactors

You didn't want to try anything different?
I was in talks with Sony for a comedy show, but we decided to restart Adaalat as there's a huge demand for it. So for now, the comedy show is on the backburner.

You also did a romance, Itna Karo Na Mujhe Pyaar. What went wrong with it?
It started off well, but unfortunately, we lost our way. And once that happens, it's difficult to get back on track. I am glad Ekta (Kapoor, producer) understood that and ended the show.



Image Source: apne

Are you happy with the content on TV these days?
TV has become very regressive. Kaun Banega Crorepati, Kyunki Saas Bhi Kabhi Thi and Kasautii Zindagii Kay were progressive at that time and that's the reason they enjoyed a 10-year-run. But life is always cyclic, things change.

Go on...
We don't need 7 episodes to convey the message that someone has died, that is cheating the audience. We just have to put it straight across.

Do you want to bring about a change?
Yes, I have decided to put my money where my mouth is. I am in talks with a channel for producing quality content. The channel also wants to change the current scenario and we have agreed not to look at TRPs. I will also act in it.

Please elaborate…
I have bought the rights of a well-known filmmaker's work. It's a realistic, mature love story, which revolves around a couple and their children.



Image Source: viewsline

You are also doing international films?
Yes, it's an Indo-Hollywood production titled The Field. The film has a mix of Indian (Radhika Apte) and Western actors. I am not going to Hollywood, it is coming to me. I am also in talks with a young Hollywood Oscar-winning actor, who is making his directorial debut. I don't want to divulge details, as he is a family friend. I don't want to make it look like I am trying to further my career using his name.

Haven't you missed out on some international TV projects earlier?
I wanted to kick myself after seeing Zero Dark Thirty. I could not say 'Yes' to the film, as I was committed to a Karan Johar project. I also missed out on Homeland as they wanted me in South Africa for 6 months. But at that point, Adaalat Season 1 was on.


Thumbnail Image Source: indiaforums