Ronit Roy Shares The State In Which Cyclone Tauktae Left Goa In; Says 'Never Seen Goa So Deserted' – VIDEO
Ronit Roy recently shared a video, explaining the aftereffects of the Tauktae cyclone in Goa. He says he has never seen Goa so deserted. Watch the video here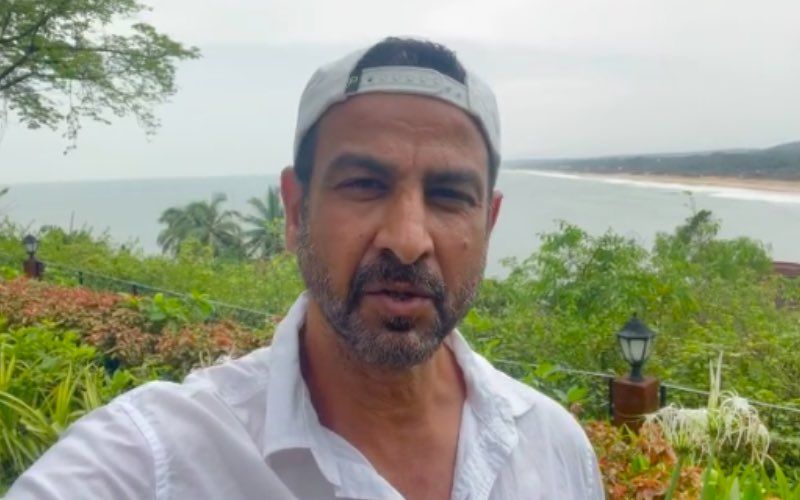 Actor Ronit Roy is currently in Goa who is living in his villa with his family. He earlier shared a video straight from the state to show how the mangoes fell from the tree due to the cyclone. Well, today, he once again shared a video, explaining the aftereffect of the Tauktae cyclone in Goa. Given the fact that Goa is India's hottest and the most visited beach destination, he says he has never seen Goa so deserted. In the video, he is heard saying that after the cyclone, poles got destroyed and hence, there has been a power cut for the past 5 days. Despite all the flaws, Rohit says that he will continue to love the place.
In the video, he says, "I have been coming to Goa since 25 or 30 years or so. I have never seen Goa so deserted. It's like off-season ka off-season chal raha hai. After the cyclone, the poles got destroyed, there has been no electricity or water since the last 5 days. But main phir bhi tumko chahunga… (Ronit starts to sing Arjun Kapoor and Shraddha Kapoor's Half-Girlfriend song in the video)" Sharing the video on his Insta feed, he said that mankind and nature, both have to face the burnt during such calamities but one should continue to love.
He captioned it with, "It's untrue that Nature has harmed mankind! Mankind and nature have borne the brunt alike. It's just one of those things. We shall keep loving! We shall learn a lesson or two and move on!"
In the video, we also get a beautiful glimpse of his farmhouse, as well as the beach and water. The gloomy weather is only enhancing the beauty of Goa. The video will surely make you want to visit the picturesque destination right away.
Image source: Instagram/ ronitboseroy