Rubina Dilaik: My Boyfriend Abhinav Shot My Bikini Pic, But...
TV actress Rubina Dilaik is at her candid best while talking about her bikini picture which is doing the rounds. She has lots more to say that just reveal the name of the photographer who captured her in her bold avatar. Read on for her exclusive chat with SpotboyE.com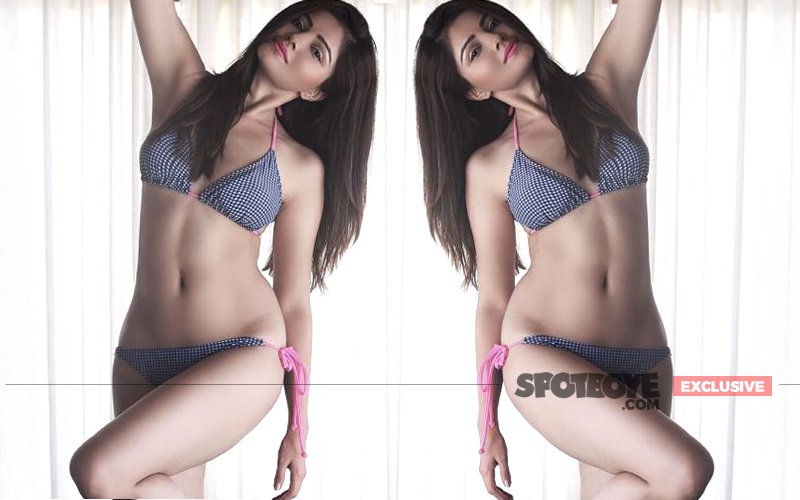 The otherwise shy and reticent Saumya of the TV show Shakti... Astitva Ke Ehsaas Ki has gone bindaas. While everyone is talking about her bikini picture which she recently posed for, it is not yet known what it is all about.
SpotboyE.com brings you exclusive details which Rubina shared with us about this pic. She told us: "This is a pic from the photo-shoot which I did with my boyfriend Abhinav Shukla recently, and I was very comfortable doing it."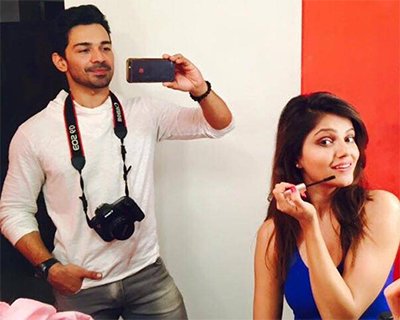 Image Source: 99images
Would she have been comfortable shooting the same picture with any other lensman, we asked upfront? "Why not? she shot back, then quickly added, "But I must tell you that I am receiving many compliments about the way in which Abhinav has captured me in his lens. Many people from my fraternity are calling up to say that 'my boyfriend looks at me very beautifully and has presented me very aesthetically'.
Rubina and Abhinav have been very open about their relationship which began sometime in 2015, when Abhinav's eyes fell on her and he was bowled over as she looked resplendent in a sari. They had known each other for a while when they worked together earlier in Chhoti Bahu, but didn't interact much back then.
Seems, photography is Abhinav's second love.
Prior to Abhinav, Rubina dated Avinash Sachdev who also was her co-star in Chhoti Bahu. She parted ways with Avinash sometime in 2013.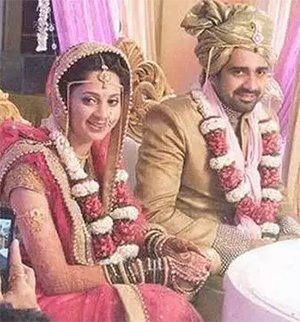 Image Source: popics
Later, Avinash Sachdev went on to marry his Iss Pyaar Ko Kya Naam Doon?...Ek Baar Phir co-star Shalmalee Desai.
Going further, Rubina told SpotboyE.com, "I didn't shoot this pose for any instant gratification. I know how to represent myself at different places on different occasions."
Rubina has posted hot pics in the past on her Instagram but this one has been noticed the most.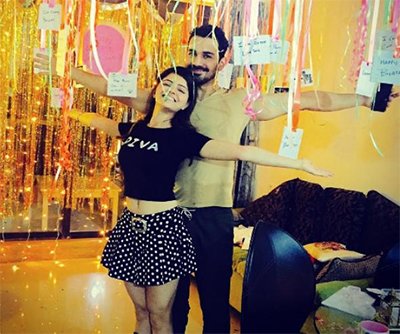 "It really doesn't bother me about the response I might generate with this picture. After all, I am more than just my TV characters ain't I? I reserve the right to choose the manner in which I need to present myself at any given instant. Like I appreciate the way others are, I think I need to be appreciated by others as well," she concludes.
Image Source: instagram/rubinadilaik