Salman Khan's Co-Star Sana Khan REVEALS She Was Suffering From Anxiety And Depression: 'I Used To See A Grave In My Dreams'
Sana Khan recalled the time she was suffering from anxiety and depression and also revealed the reason for quitting showbiz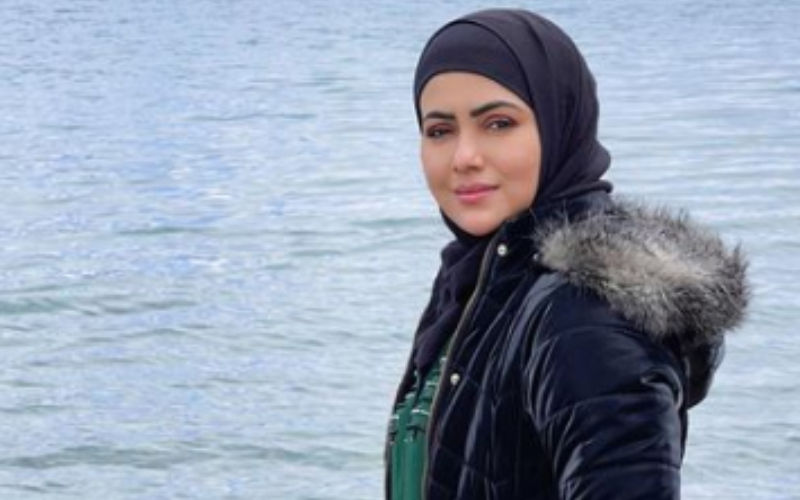 In 2020, Sana Khan shocked everyone after she announced she is quitting the entertainment industry. The former actress has appeared in popular TV shows like Bigg Boss 6 and Hindi films including Salman Khan's 'Jai Ho' and 'Wajah Tum Ho'. Recently, Sana revealed why all of sudden she took the decision to quit the showbiz industry. Khan also made a shocking revelation that she was suffering from anxiety and depression.
In a video that has gone viral on social media, Sana stated that in her past life she had everything, name, fame, and money. Despite having everything, she was not happy. "It was very tough and there were days of depression, there were days of Allah's message that I could see through his signs." Reflecting back, Sana narrated an incident that changed her life. "In 2019 I still remember, during Ramadan, I used to see a grave in my dreams. I would see a burning, blazing grave and I could see myself in the grave. I didn't see the empty grave, I saw myself. I felt this is the sign that God is giving me that if I don't change, this is what my end is. That got me a little anxiety. I still remember the changes that were happening. I would listen to all the motivational Islamic speeches and one night I remember reading something so beautiful," Sana explained. ALSO READ:
Sana Khan Gets Brutally TROLLED For Sharing Her Hajj PICS, Netizen Says, 'Stop Using Religion To Become Famous'
For the unversed, Sana penned a long note on her social media handles announcing her decision to quit the film industry. In the hard-hitting post, she mentioned that she has been wondering if one takes birth only to earn wealth and fame for oneself? Sana said it's a moral responsibility of humans to serve or support those who are helpless and needy.

On the personal front, Sana Khan got married to businessman Mufti Anas in an intimate wedding ceremony in 2020. The couple shared photos post marriage on social media.
Image Source: Instagram