Salman Khan's FEE Breakdown For Bigg Boss: From Rs 2.50 Crore In BB4 To Taking Rs 1050 Crores For 16th Season, Check Out His Earnings Of All Seasons!
Scroll down to find out the earnings of Salman Khan in all the seasons of Bigg Boss!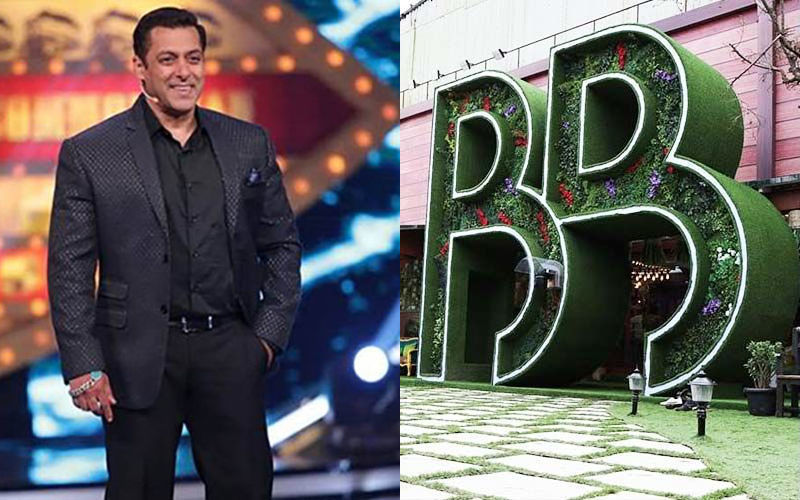 Salman Khan is the most successful and bankable star in the film industry. He is also regarded as the most popular host on Indian television, courtesy of, his reality show 'Bigg Boss' which is now coming up with its sixteenth season. Over the years, Salman has charged whopping amounts to host the show and for this season, he has broken all records by demanding Rs 43.75 crores for hosting a single episode. As per reports, the actor will be getting Rs. 1050 crores for Bigg Boss 16.
From earning Rs. 2.50 crores in Bigg Boss 4 to getting Rs. 1050 crores for Bigg Boss 16, Salman's price has increased by leaps and bounds in all these years. Today, we bring to you a breakdown of the actor's earnings since Bigg Boss 14. As per reports, the 56-year-old actor started his journey as a host with Bigg Boss 4 in 2010. He charged Rs. 2.50 crore per episode for the fourth season. Salman got the same pay cheque for Bigg Boss 5 and BB6. For the seventh season, the Sultan actor reportedly hiked his fee and earned Rs. 5 crores per episode. For Bigg Boss 14, Salman charged Rs. 20 crores per episode.
ALSO READ: Bigg Boss 16: Salman Khan Hosted Show To Premiere From October 1? Here's What You Need To Know!
For BB15, the handsome actor took Rs. 25 crores per weekend. It is said that after the massive success of this season Salman decided to increase his fee. Both Bigg Boss 14 and Bigg Boss 15 were quite successful in terms of TRP. Reportedly, Salman will be getting a huge sum of Rs. 43.75 crores for a single episode for the new season. For the entire season of BB16, the Dabangg Khan will charge Rs. 1050 crores.

Meanwhile, as per the latest buzz, Bigg Boss 16 will be based on the aqua theme and Shehnaaz Gill will be hosting the show with Salman on the premiere day. The new season is expected to go on air on 2 October 2022.