Racist Attack In USA: Mexican- American Woman Throws Racist Slurs And Hits Indian- American Women; 'I Hate You Indian'
Four Indian women were racially abused and hit by a Mexican- American woman in Texas, USA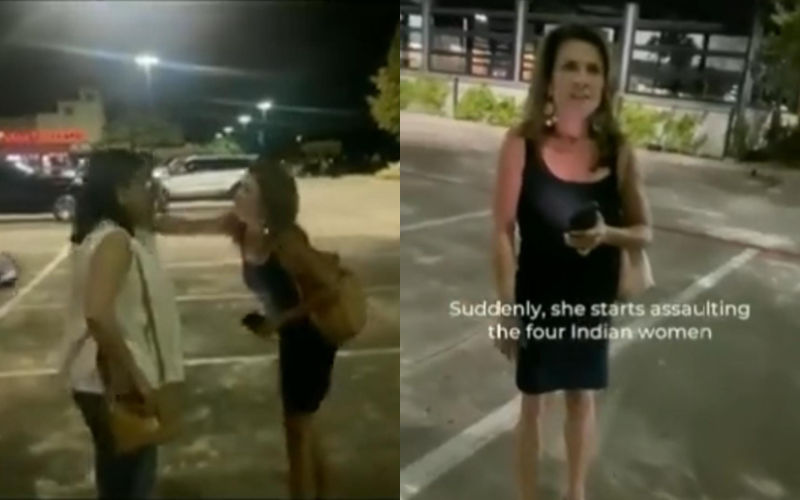 Racism is a big issue around the globe which leads to several terrific incidents like shoot-outs, killings, threatening the other person, abusive behavior, and prejudice. Recently, four Indian-American women have been racially abused and smacked Texas by a Mexican-American woman. She even told them they are 'ruining' America and 'should go back to India'.
The incident took place on Wednesday night in a parking lot in Dallas, Texas, USA. The Mexican American woman is seen throwing racist slurs at four Indian- American women in the video. She is heard saying, "I hate you Indian. All these Indians come to America because they want a better life." She further added, "You come to our country and want everything free.
This is so scary. She actually had a gun and wanted to shoot because these Indian American women had accents while speaking English.

Disgusting. This awful woman needs to be prosecuted for a hate crime. pic.twitter.com/SNewEXRt3z

— Reema Rasool (@reemarasool) August 25, 2022
When one of the Indian women said that you are passing racist comments and she lashed out at them and said that "I am Mexican American and I speak English, I was born here and I am saying this because of the way you speak. You were not born here". The Mexican- American added, "wherever I go you Indians are everywhere. If life was so great in India why are you here?"
The lady was in so much rage that she started hitting these Indian women which was captured on the camera. She even tried to shut the camera off. The video shows her telling the group of women to "Go back to India. You... people are ruining this country," CBS News reported. The woman seen in the video is Esmeralda Upton. The police were even called and the lady got arrested.
Meanwhile, this video went viral in no time and the Indian- American community in the US was in shock. This racist attack was not only on these four women but the lady also called out the Indian community and none of them were happy with this.
Image Source: Instagram