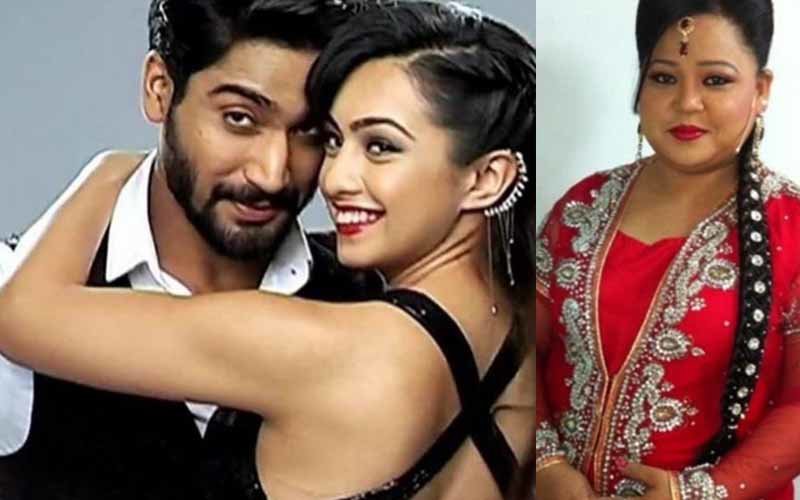 Your browser does not support the video tag.
This adorable couple from the world of Television set the Nach Baliye stage on fire, last week, with their impeccable performance. SpotboyE.com had an exclusive chat with Sanam Johar and his baliye- Abigail Pande about love, friendship and work.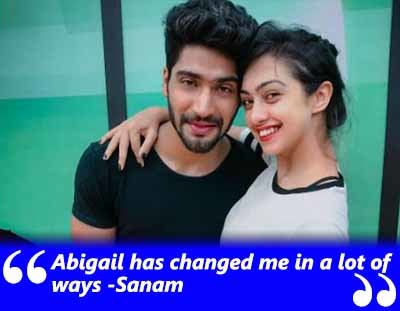 Image Source: instagram/sanamjohar

Excerpts from the conversation:

You are touted as TV's one of the most lovable couples but when did you realise you're in love?

Sanam: Abigail realises things sooner than I do. I am very slow in such matters. When I came to Mumbai, life was all about my work. This city was just a work place for me...then I met Abigail.

Abigail: ... and life changed

Sanam: Also, around the same time I participated in the show-Dare To Dance, which I won.

Abigail: (Intervenes) which was because of me.

Sanam: Yes, it was exactly like- Ek kamyaab mard ke peeche ek aurat ka haath hota hai. But she has changed me in a lot of ways.

Abigail: I knew that I liked him but it took us a year to confess to each other. Sanam is a very shy guy and we were very good friends. But finally we realised we like each other a lot.

Sanam : Yes, hamari dosti pyaar mein badal gayi.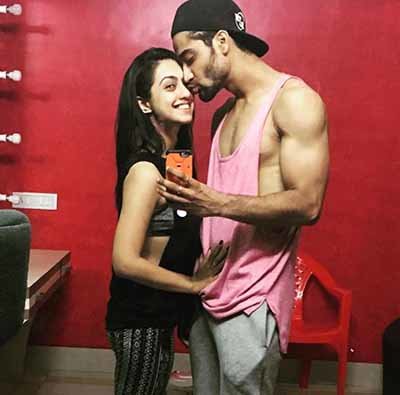 Image Source: instagram/sanamjohar

Who is more romantic between the two of you?

Sanam: (Sanam raising his hand) I am very filmy-I would like to confess.

Any instance which proves this?

Sanam: My name is Sanam (smiles) and I am a 'Johar' too. I am extremely inspired by filmy songs and dialogues.

Abigail: Yes, he often sends me videos where he dedicates songs for me. Once I was on my way to work which is in Naigaon (almost 50kms from my home). I called him up and said, 'Sanam you know all my co stars have packed up and they were saying today they will go and have wine with nice food. I am feeling so bad.'

Within two hours, Sanam surprised me on my set with a bottle of wine and food in hand. In that way he is very romantic. It's all very filmy but it feels nice.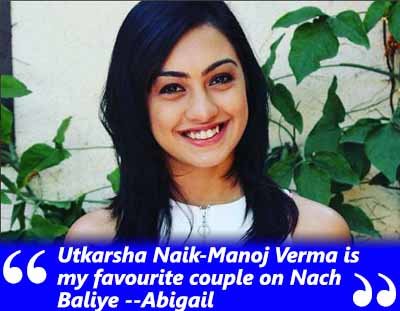 Image Source: instagram/abigail_pande

So, who proposed first?

Sanam: There was only person here who proposed and that was me. And the reply to my proposal was 'thanks'.

Abigail: Actually, I started losing hope because it was almost a year that we were friends. I had this thought at the back of my mind- 'how much time to wait'.

One day, we were at a party and he came to me and started saying something like, 'I am really sorry... and I was very unfair... and I want to make it clear...'

From what he spoke I thought maybe he knows that I like him and he is feeling bad for me. That's why I replied saying, 'Ok thanks'. Next day when I woke up he made chai for me (as we all were partying at our friend's place).

All my friends started talking about Sanam's proposal to me last night and that's when I realised 'Oh! He actually proposed to me'. Later, I apologised and told him I didn't understand what he meant last night as I was sleepy but now I do.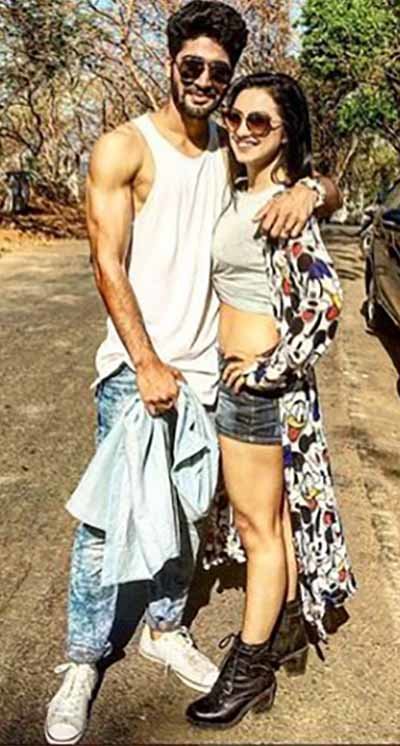 Image Source: instagram/sanamjohar

Who is more dominating?

Sanam: It depends. Most of the times, it's me. I am more organised. I have major OCD issues.

Abigail: There have been times when he has arranged cutlery at other people's houses. I keep giving him that look to tell him that this isn't your house, but he cannot resist. In fact, many a times, when Sanam visits, I find my make-up room cleaned when I return from the shoot. There is a new sheet on the bed, make-up neatly arranged on one side and food packets are in the dustbin. In a way, I feel it's better that he dominates.

Sanam: I am dominating but she is no bechari. She is equal at times.

Sanam is an established choreographer. How difficult was it for you to match up?

Sanam: The question should have been – How easy was it for you to take part in the competition?

Abigail: It's pressurising for sure. I am not saying it's tough because he is a brilliant teacher. I know I am in safe hands and he wouldn't let anything happen to me. However, it' an added pressure because people have certain expectations. In hind side, this pressure pushes me to work harder, else I would have been chilled out. It's working well till now.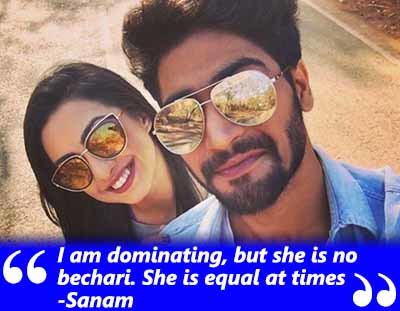 Image Source: Image Source: instagram/abigail_pande

Apart from the two of you, who do you think is this season's epitome of the 'Best Couple'?

Abigail: It's Utkarsha (Naik) Ji and Manoj (Verma) Sir. They are the oldest and the cutest. Watching them is appealing. You feel like dancing with them over and over again.

If you had the option of changing your dancing partner on the show, who would it be?

Sanam: Bharti.

Abigail: I knew he would choose her.

Sanam: She is a wonderful performer. Woh atrangi type ki hain so it will be something new.

Abigail: For me it will be Manoj sir. I have worked with him before and am very fond of him.


Thumbnail Image Source: instagram/sanamjohar & desicomments