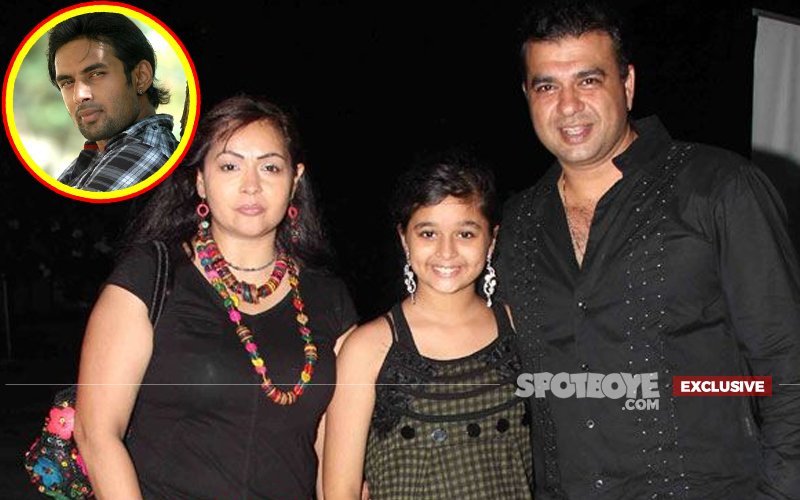 Your browser does not support the video tag.
Sanjay Dutt's cousin Nimai Bali and actress Sahila Chadha have been married for more than two decades now.

The couple was even honoured by the Hum Log foundation with trophies for being 'a well-matched showbiz couple' in 2007.

Well, a decade has passed and now Nimai Bali is living alone by himself in Goregaon!

Meanwhile, Sahila is living in their bungalow in Aram Nagar but she is not living alone. She has none other than Rahul Raj Singh, Pratyusha Banerjee's controversial ex-boyfriend, for company. Yes, Sahila is currently living in the family home with the wannabe actor.
You will be shocked to know that Rahul Raj Singh moved in with Sahila and her family during the Pratyusha Banerjee debacle and the cops would often be at the family residence.

The police once again had to drop in at Nimai and Sahila's home when their special guest was charged in a cheating case, when a woman named Heer Patel accused him of cheating her and her parents of Rs 25 lakh while promising a film to them.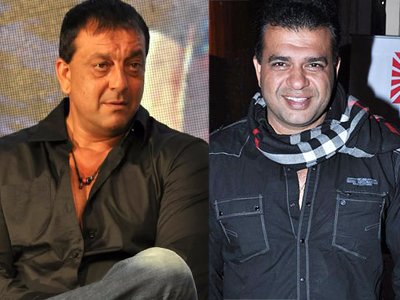 Image Source: icytales & alchetron

Naturally, Nimai did not like the constant presence of policemen in his home and confronted Sahila about her insistence upon hosting the controversial man. It was he who had consented to providing support to Rahul but was now clearly repenting his decision. Afterall, he was constantly being told by his close aides that he has a young daughter at home and he should let Rahul go.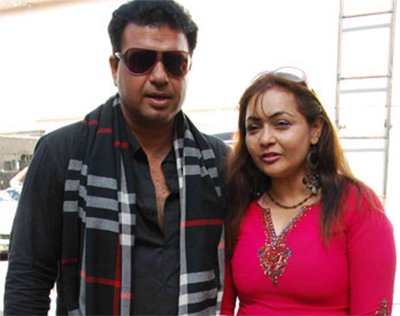 Image Source: bharatstudent

And you will not believe what happened next?

Sahila told the couple's daughter Anusuya as well as their neighbours that Nimai was violent towards her and her story of domestic violence spread quickly.

A distraught Nimai had to move out of his family home and into a flat in Goregaon.

When SpotboyE.com contacted him, Nimai said rather dejectedly: "All I can say is that, I love my wife and daughter very much and I am trying my best to sort this out."
Sahila has stood by Rahul's side throughout the entire controversy surrounding Pratyusha's suicide and Rahul's alleged role in it.

On Saturday the lady went all out to shield him, Visibly disturbed that the male lead's portrayal in the Pratyusha Banerjee short film Hum Kuchh Kah Na Sakey, released by her close friend Kamya Punjabi, will show Rahul in bad light, Sahila landed up at Country Club in Andheri to dissuade them from screening the film.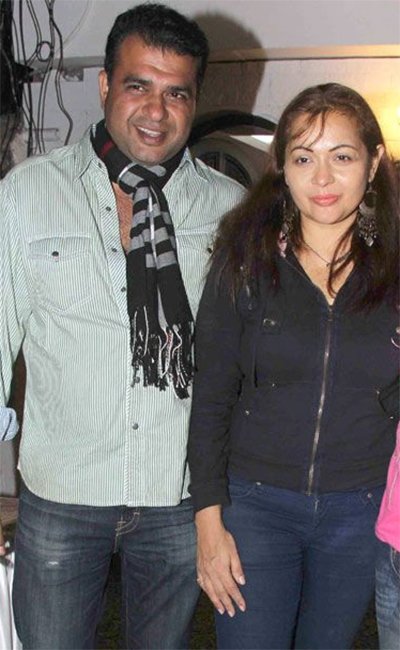 Image Source: bharatstudent

As far as Sahila and Kamya are concerned, they too have a rather interesting history. Nimai was wildly attracted to Kamya ten years ago.

So, now the story has come full circle. Kamya's nemesis Rahul, who has threatened her with a court case and a jail term, is being shielded by Sahila.

What a heady mix!


Thumbnail Image Source: bharatstudent & xaluan