Saumya Tandon On Not Succumbing To Cobrapost's Sting: "Lot Of Ways To Earn Money, Har Cheez Mein Acting Nahi Kar Sakte"
SpotboyE.com exclusively got talking to Saumya Tandon, who cleared the Cobrapost sting operation, in which many actors like Sonu Sood, Sunny Leone and others have been called out for agreeing to promote political parties on social media, in exchange of money. Click below to hear to the audio of our conversation with the actress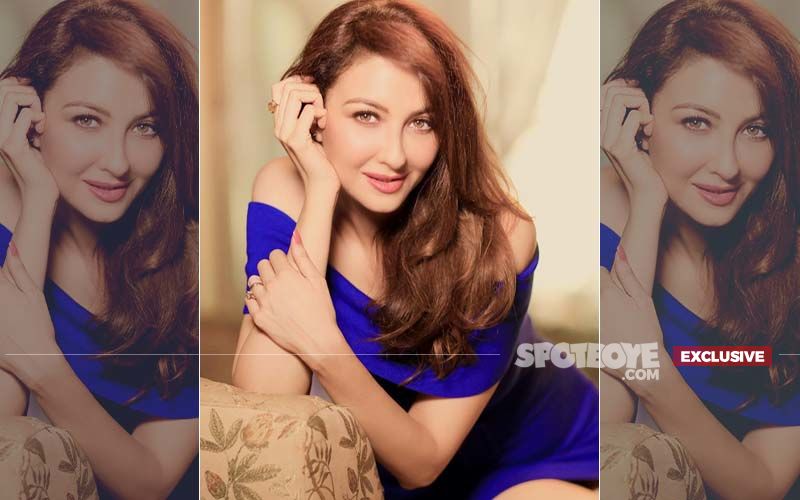 The industry is shocked and those involved are on the edge with Cobrapost's latest sting operation, which has unmasked many actors. The sting, named Operation Karaoke, was run by investigative website Cobrapost, where their reporters secretly reached out to actors, posing as coordinators of various political parties, offering them money in return of social media promotion of those parties by the actors.
While some like Sonu Sood, Sunny Leone, Shakti Kapoor, Mika Singh, Vivek Oberoi and many others obliged there were four actors who came out clean
- Vidya Balan, Saumya Tandon, Raza Murad and Arshad Warsi.
We tried getting in touch with
Bhabi Ji Ghar Par Hain
actress
Saumya Tandon
to know in detail what exactly happened and how did the operation unfold. "I don't remember exactly remember when they called me because I get a lot of calls inviting me for inaugurations and political rallies. They had called me to promote a party on social media- basically tweet something positive from my handle. But I always say that I can host for money, but not make an appearance for political issues because that's something which is sensitive and of national importance. It's serious business, I will do it if I believe in it but not for money. Aap jisko jaante nahi, how can I rally or propagate for that person? It's not right." Saumya told us.
When asked if the actress likes a certain party- say a
Congress
or
BJP
, will she still not talk in favour of them? Saumya explained, "Why will I do it for money then? If I believe in it, I will tweet about it by choice. Mujhe paise hi kamaane hai toh main Tv mein koi role kar lungi ya corporate event kar lungi, why will I do this? It's morally wrong and sets a wrong precedent."
We further asked Saumya what tweet the caller wanted the actress to send out from her handle. Saumya replied, "As I said I don't remember clearly, but they had told me I will get cash if I tweet, but I cut the conversation and hung up. It's not the first time it has happened, I have got many calls like these in the past, especially from UP. I have always discouraged them."
Ask Saumya if she follows politics closely and the actress said, "I am not deeply involved but I am an aware citizen. I have spoken about issues and I am sensitive about them, addressed them on social media too. There have been times when I have been asked to do certain ads- like a real estate person contacted me to inaugurate a builder's project but I refused as I didn't know the builder or anything about his work. What if the builder cheats those who are investing in his project and coming there because they see a known face being a part of the project? I don't want to be a part of something I am unaware of."
As the sting has shaken up many, we asked Saumya if she will be double cautious now while talking to a stranger. "No I am not scared because I have never done anything wrong in my 12 years of career. So, I have no fear. You can crucify me on my work or my acting skills, but not this."
Talking about the ones whose names have been called out in the operation, Saumya said, "It's a personal choice, I am no one to judge them but I can speak for myself that certain things cannot be sold for money, and this is one of them."
We ended the conversation on a pressing thought that among the many calls Saumya received, some had to be genuine and not a sting. Confirming our doubts, Saumya said, "Of course they were. I know of a lot of other actors who did oblige these callers too. Some coordinators keep calling me to offer these things, as for rallies actors are crowd-pullers but when I refuse they call back and tell me, 'Aarey madam, aapko karna chahiye tha, ab woh doosre actor kar rahe hai."
Finally, Saumya closes the episode like a winner, just the way she came out clean from the sting operation, "Paise kamaane ke aur bhi tareeke hai, har cheez mein abhineta nahi bana jaa sakta, har cheez mein acting nahi kar sakte."


Image Source:Instagram/saumyas_world_