Saumya Tandon Speaks On The 'Uncoolness' Attached To A TV Actor
Bhabhi Ji Ghar Par Hai! actress Saumya Tandon has penned her heart out in a leading tabloid about the stigma associated to working in the television industry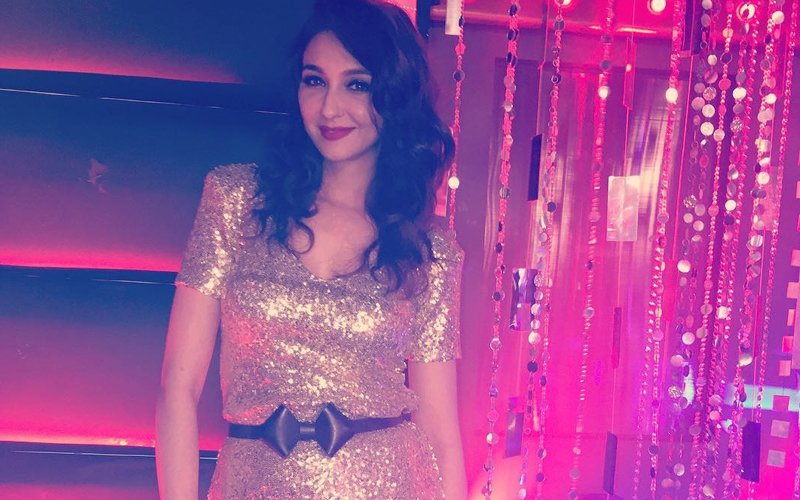 Best known for her role of Anita Bhabhi in Bhabhi Ji Ghar Par Hai! aired on &TV, Saumya Tandon pours her heart out in an open letter which talks about a recent incident which forced her to ponder over the stigma associated with working in the TV industry.

Recently, Saumya's make-up artiste fell sick and she obviously was scouting for someone else to step into his shoes. The actress approached another professional who was not keen to work with her as, she belongs to the TV industry and the man would only take up film projects.


Excerpts from the letter:

"I am a television actor", I had to inform a disgruntled makeup artiste I was keen on hiring for a stint. He was not pleased, dismissing me as he pointed out that he worked for films, not TV. "It's a 20-day job. It's good money and the payment will be done on the spot," I urged, even though his hesitation made evident that earning peanuts on a film set would be acceptable, but the 'stigma' associated with working for TV would not. My personal makeup artiste was sick, and I was in dire need of another professional," wrote Saumya.

"The indecisive candidate was interested in the money, but giving his nod to a TV show was below his dignity. It was disturbing, but, I consoled myself by thinking that may be he lacked the intellectual capability to understand my work. It should not affect me, I thought, but it did. I realised I could not work with someone who was far too consumed by stereotypes to pay heed to his passion for the craft. Yet, this was not the first time that I got this reaction. There is'disdain showcased by renowned producers and directors. "I like your screen test, but you've been far too exposed on TV," some say. "You are good, but, you will have to unlearn what you learnt on TV," was another. Oh! The one I can't forget goes like this: "If people see you on TV every day, why will they pay for a ticket to watch you on the big screen?" stated the actress.


"Honestly, I wouldn't defend television. I am among the first to complain about the poor content on the platform, and the lack of good work for thinking actors, like me. But, are Indian films original and content-driven? Ninety per cent of them stick to a defined template. Yet, some consider one trash superior to the other. Yes, the world of films is seeing a change with good scripts, actors who're experimenting without the fear of success or image. Interestingly, in this new wave of cinema, the majority, who are bringing about this change are people who come from TV, theatre, small towns, people with no film background. It is this cinema, which is bringing return on investments, the films which are evolving Indian cinema to the next level. Thank God it finally happened, because someone on the other side of the table had the sense to shun the stereotypical template and say, "Yeh sab nahi chalta filmo main," wrote Saumya on a concluding note.

Food for thought, isn't it?


Image Source: instagram/saumyas_world_