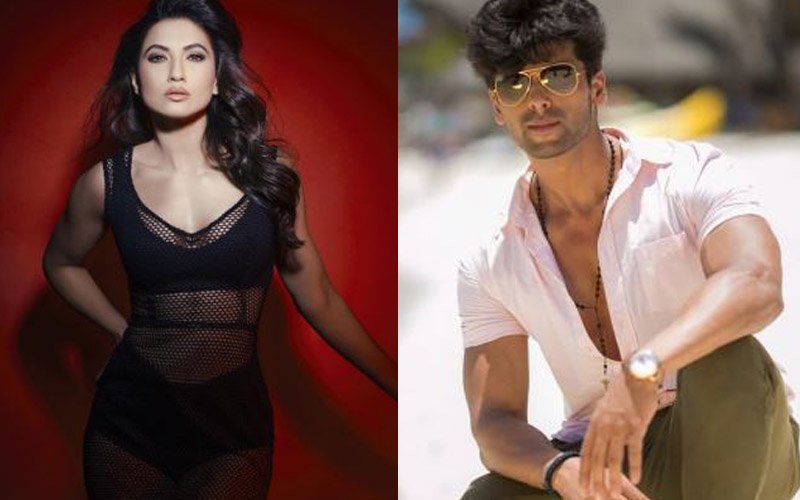 Bigg Boss is one such show which creates controversy when you're inside the house and even when you're out! Ask Gauahar Khan and Kushal Tandon. The two were madly, deeply in love while they were inside the Bigg Boss house. A few months after coming out of the house, boom went the relationship in ashes!
Their break-up was also not a mutual and clean one. Both engaged in a nasty conversation once which made a lot of headlines. And today, they're back in news, however, not for a spat.
To our surprise, Kushal Tandon posted a picture of Gauahar Khan on his Instagram, a few hours back. Not just that, he captioned the picture saying, "Saw this picture ... click by my brother Haider khan ..... could not resist myself to share this picture of this stunner .... @gauaharkhan lady with grace, panache, ooomp and style with a golden heart."
Two hours later, Gauahar reacted to Kushal's initiative. She replied saying, "I love this picture! Haider Khan you have always captured me amazingly. Thank You!!! And thank you Kushal Tandon for not just posting this picture but for the kind words!! You shine on."
For those who don't know their history yet, here's a quick recap. After Gauahar and Kushal broke-up, Kushal, in an interview, had said that although he has been friends with his exes, he would never be friends with Gauahar.
To which, Gauahar replied saying, ""It is so disappointing to read that some people need your name to make headlines even in their work articles. Get over it. There are two golden words that people can use. 'No Comments'. You don't need to answer everything that the journalist asks."
Not the one to be silent, Kushal again had a nasty reply, "Really ur "name" huh there is a reason an ex is called an ex Coz it's n example of wat you shouldn't ve again in the future.. #bubble burst."
Now after such a conversation where both washed their dirty linen in public, isn't this post of appreciation rather surprising?


Thumbnail Image Source: instagram/gauaharkhan & instagram/therealkushaltandon