SCARED YET? This Bigg Boss Winner Is UNRECONISABLE As Joker
It's not everyday that we come across get ups that make us look twice. Here's one such video where a certain Bigg Boss winner will scare the hell out of you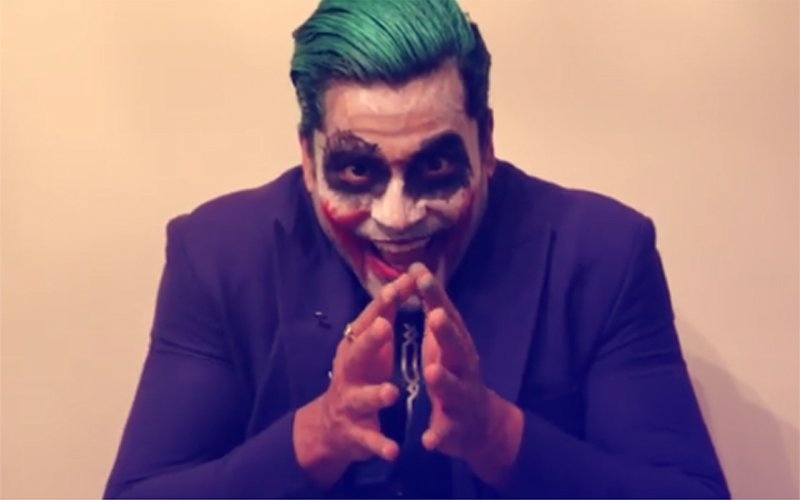 Stars taking to social media to share updates about their work is commonplace. Bigg Boss 8 winner, Gautam Gulati too gave his fans a sneak peek into his upcoming film on Instagram. Take a look:



Evidently, the look takes inspiration from Heath Ledger's portrayal of the joker in The Dark Knight.

Creepy. Isn't it?

You may recall, last month Gautam was at the receiving end when Kushal Tandon lashed out at him for his comment on being a part of the telly world.

At Dabboo Ratnani's calendar launch, Gautam spoke about his foray into Bollywood. The Bigg Boss 8 winner is doing a film with a London based producer. On being asked if he would be seen on television any time soon, he said, "Television is not my cup of tea...not my circus, not my monkey".

Kushal Tandon, who was also a Bigg Boss contestant (Season 7), took to Twitter to condemn his statement.

He wrote, "Not my circus not my monkey! Well, were did u come frm, wr did u go ?U were not even a monkey of tv Respect the circus ! This show bizz is a circus and there are all sorts of animals ! Sum r tigers , horse , blah n monkey ! R u even dat #repect d medium! Mr London movie (sic)."

Over to the video, this has made us rather curious.a



Image Source: Instagram/
welcometogauthamcity