Shaheer Sheikh On Cancelling His Wedding Reception Owing To The Pandemic: 'It Is An Example For Other People'- EXCLUSIVE
Shaheer Sheikh has cancelled his wedding reception, which was slated for June, amidst the ongoing crisis. He speaks to us about it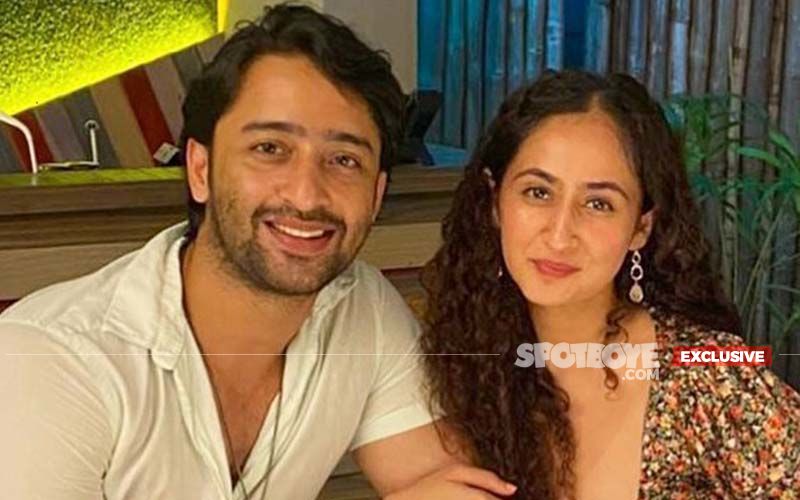 Television's most popular actor Shaheer Sheikh tied the knot with girlfriend Ruchikaa Kapoor in a court marriage in 2020 amidst the COVID-19 pandemic. The couple was planning to hold a grand reception in June this year for their family and friends. However, owing to the ongoing pandemic the plan has been cancelled.
Ask the actor if he is upset about the reception getting cancelled due to the pandemic and Shaheer says, "I am happy because it is an example for the other people that it can happen this way also. A lot of people stress on themselves that they have to do a grand wedding or a reception to keep your relatives happy. But what is important is your happiness, is what you have to remember. I know a lot of people dream to have grand things whereas few people have to do it for the society and there is nothing wrong in it. Personally, I never wanted to have a big function but I am glad that now parents have also understood that it is ok to have a small affair and get it done with. I know that my reception being cancelled will not make a lot of difference but at least people will get an idea this is also how it can be done."
ALSO READ: Shaheer Sheikh: I Don't Want To Become A Star, Like To Keep It Low Profile'- EXCLUSIVE
Shaheer also shared how he is dealing with the ongoing pandemic, "We never thought it would stretch to one and a half years. And nobody was prepared for it. Everyday we get to hear something new after which we all have to make sure that we don't go to that dark space. We are hardly getting to hear good news. How I have dealt with it is by meditating, introspecting and what I have practiced the most during these times is to keep others happy. As I strongly believe we can feel happy when we can make others feel happy by helping them. However, the biggest support in these tough times is your family. Staying connected with them is a must for surviving."
Shaheer will once again play Dev in the third season of his successful show Kuch Rang Pyar Ke Aise Bhi 3.
Image Source: Instagram/shaheernsheikh