Shama Sikander's Secret Sexual Desires Are A Big Tease!
Vikram Bhatt's web series Maaya is the talk on the internet. A few minutes ago, the filmmaker released a song teaser. Dekho!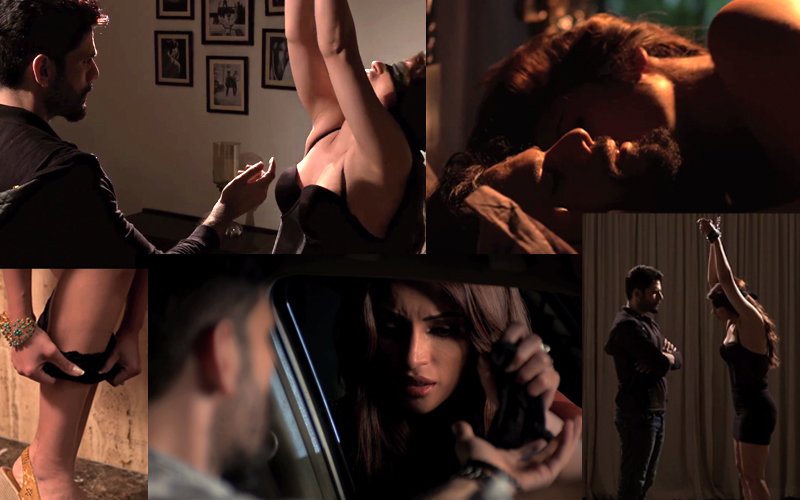 Here is the song teaser of Shama Sikander's erotica web series Maaya. The glimpses from the song will remind you of 50 Shades of Grey...the time when Mr. Grey introduces Anastasia Steele to the world of BDSM (bondage and discipline (B&D), dominance and submission (D&S), and sadism & masochism (S&M).
The song - Mere Khuda will tease the viewers as Maaya and Domguy indulge in BDSM scenes.
The series revolves around Sonia (Shama Sikander), a housewife married to a doctor (Veer Aryan) whose sexual desires are suppressed. Sonia craves for BDSM and in the pursuit of wanting to express herself, adopts an online name – Maaya and begins to look for like-minded men. It is here that she meets Rahul (essayed by model Vipul Gupta) who goes by the online name – Domguy.
Rahul, who is married to a builder's daughter, is again someone who craves for BDSM. As the story progresses the two hit it off and decide to meet. Initially, Rahul is taken aback by the extent of Sonia's sexual desires, but over time begins to realise that they complement each other perfectly. The two experiment with BDSM, indulge in lusty and passionate lovemaking and eventually fall in love.
Directed by Vikram Bhatt, the first episode will be aired on "VB on the Web" on January 27. In an interview, Vikram had said, "Maaya is one of us and all of us are two people -- one we present to the world, the other so private that not even our family or friends know about them." The release date also happens to be Vikram's birthday.
Thumbnail Image Source: youtube/VB On The Web