Shilpa Shetty Shares A Note Amid Husband Raj Kundra's Controversy: 'Better To Live Every Moment Than To Lose That Time Forever'
Shilpa Shetty Kundra recently shared an excerpt from a book that talks about enjoying every moment of life. Check out the post!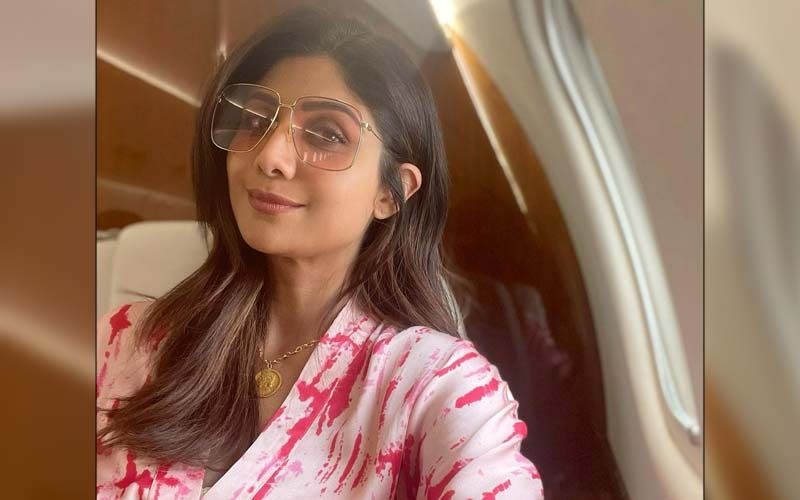 Actress Shilpa Shetty Kundra and her family have been going through a tough time ever since her husband Raj Kundra's got arrested. The businessman was taken into custody on July 19, following his involvement with the production of pornographic content via his app. Since then, Shilpa has kept a low profile and has been away from the limelight. And she often shares words of wisdom via her Instagram posts. Recently, she shared a positive note talking about enjoying every bit of life.
Taking to her Instagram story, Shilpa shared a cryptic note that stresses upon enjoying every moment of life. The actress posted an excerpt from a book that talked about 'Time out'. The quote in it read, "We can't push the pause button on our lives. Every day counts, whether we're doing our best our worst. But Even if we could call a time out when life becomes tense stressful, would we really want to? Our life's clock keeps ticking no matter what. The only thing we truly have is time. Better to live every moment than to lose that time forever."
The note concluded with lines, "As much as I may want to call a time out in my life, I will live every moment as fully as I can." The actress captioned the post as, "Live every moment!"
Check out the post below!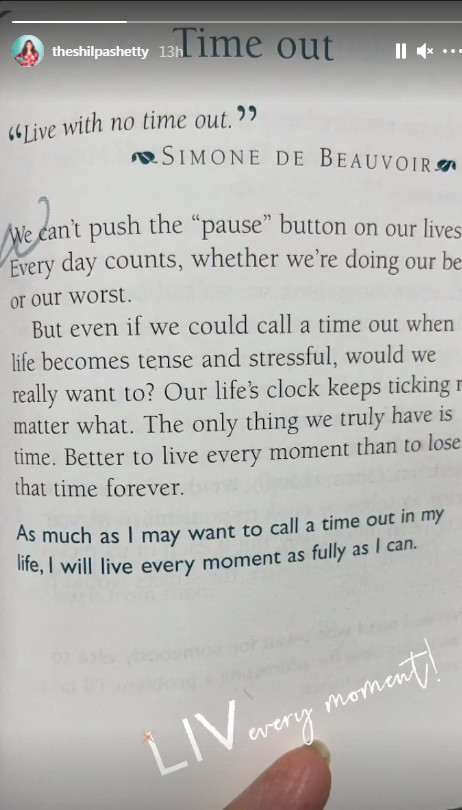 Image Source: Instagram//theshilpashetty