SHOCKING! Anu Aggarwal Was EDITED OUT From The Recent Episode Of Indian Idol 13; Actress Shares, 'I'm Saddened Honestly, Don't Want To Get Defensive'
Anu Aggarwal reveals she was edited out of the recent episode of Indian Idol 13, when she was invited on the show as a guest alongside Rahul Roy, Kumar Sanu and Deepak Tijori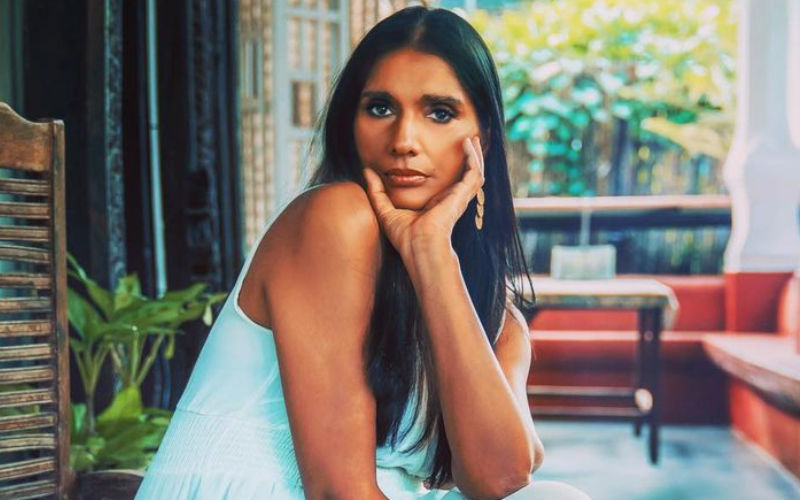 Released in 1990, Anu Agarwal and Rahul Roy starrer Aashiqui became one of the most celebrated movies of all time. The songs, dialogues and the iconic scene of the couple kissing under the jacket are still some of the things that the fans keep close to their hearts. The team of the musical hit film recently graced the sets of Indian Idol 13 as the theme of the episode was celebration of the movie.
While the episode saw director Deepak Tijori, lead actors Rahul Roy and Anu Aggarwal and singer Kumar Sanu coming back together after a long time, what left the viewers confused was how little Anu's footage was shown on the show. The actress opened up about the same during an exclusive chat with an entertainment website.
During the interaction, the supermodel made the shocking revelation that the makers of the show edited most of her footage. She shared that she was sitting right next to Rahul and Deepak on the couch but they cut her off. Talking about the same, she said that she wanted to motivate girls to follow a path of their own through the show, especially since she started her journey at the age of 19.
She revealed that she was very active on the show in terms of communicating with the contestants. She said, "I was sitting right next to Rahul Roy and they cut me out of the frame. Thankfully, I am a Sanyasi. I don't have an ego at all. It does sadden me. I met the young talented singers and I spoke enough but not a word was shown in the telecast. I am not interested in why? I let it go. I don't want to get into the defensive at all right…and I don't want to get into blaming Sony, the editor, or anybody at all."
She went on to share that she was saddened that her motivational talks weren't conveyed to the audience. She also revealed that when she walked on the stage, Kumar Sanu stood up and started clapping along with everyone in the audience.
For the unversed, Anu became an overnight sensation after the release of her movie Aashiqui. Unfortunately, the actress-model suffered major injuries and her face was severely damaged after a serious road accident. Eventually, she quit acting to follow her spiritual calling, and today she is a motivational speaker. She runs the Anu Aggarwal Foundation (AAF) and has received the Atma Nirbhar Bharat Award.
Image Source: Instagram