SHOCKING! Bigg Boss 15: Rakhi Sawant's Husband Ritesh's First Wife Says He Was An 'Abusive Husband'; Adds, 'He Once Continuously Hit Me For Four Hours'
Rakhi Sawant's husband Ritesh's first wife says he was an 'abusive husband' and makes shocking allegations against him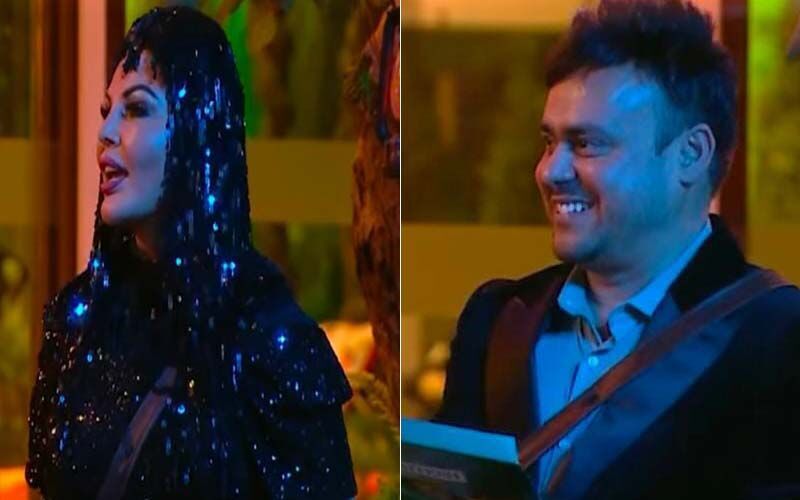 Rakhi Sawant and her husband Ritesh entered the Bigg Boss 15 house as wild card contestants a couple of days ago. The couple revealed how they met, who made the first move in their relationship and more. However, a section of people questioned Rakhi and Ritesh's relationship. Some called him Rakhi's fake husband. During one of the recent episodes, even host Salman Khan enquired, "Is he really your husband, or have you hired him?' to which she replied, "No, no, he is my 'pati parmeshwar', my only husband."
Many are still doubtful about Ritesh-Rakhi's relationship. And amidst this, recently, Ritesh's pictures with his first wife and a kid went viral on social media. Fans were shocked. It was then revealed that Ritesh was earlier married to a lady named Snigdha Priya and also has a six-year-old son.
Ritesh's first wife told India Forums, "Ritesh was an abusive husband. He used to physically abuse me and hit me black and blue. I let go of it as he would later apologize. But one unfortunate day, he hit me continuously for four hours. I was in the bedroom and his family was sitting in the hall but nobody came to my rescue. He would take breaks in between and return to hit me after a while. This continued for four hours until I got severely injured and started bleeding. He got scared and took me to the hospital."
She further revealed that he lied to the hospital about her condition and added that it was after this incident that she left him.
Rakhi and her husband are making headlines because of multiple reasons. For the uninitiated, in one of the recent episodes, Rakhi was kissed by Ritesh on the lips on national television. Also, recently, during her conversation with Rashami Desai, Rakhi said that her husband doesn't want to sit beside her and talk. "Woh mere pass baitha hi nahi hai, kuch bahar nikal jayega," she said. Rashami then asked, "Tune kya aise hi shaadi kar li." Rakhi responded, "mein manage kar rahi hu."
Image Source:InstagramColorsTV