SHOCKING! Charu Asopa Hints At Her Split With Hubby Rajeev Sen? Couple Headed For Divorce After Seven Months Of Having A Baby-REPORTS
Charu Asopa and Rajeev Sen had recently visited Kolkata and Kashmir and the couple even shared pictures from their vacation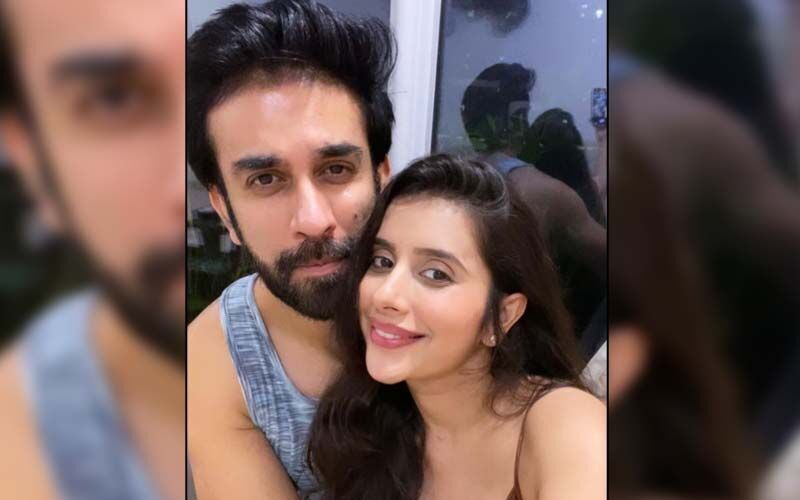 Sadly, Charu Asopa and Rajeev Sen's relationship has been in the news as reports are rife that their marriage has hit a roadblock!

The latest reports come after Asopa has deleted all her pictures with Rajeev Sen on her official social media handle. It is being speculated that the couple reportedly had a rough patch around six months back and they are living separately, but they made up later on.
Charu Asopa and Rajeev Sen had recently visited Kolkata and Kashmir. The couple even shared a few romantic pictures and videos from their vacation. Meanwhile, fans were happy as the couple turned parents to the cute daughter Ziana. Many hoped that Charu and Rajeev would be together for her sake and mend their differences and stay together as a family.
On the other hand, another reason for their rumoured split is speculated to be their compatibility issues. An ETimes report quoted a source who informed that there were compatibility issues between the two since day one. However, they managed to patch up after every fight. The family tried to be the peacemakers as well but this time nothing was working.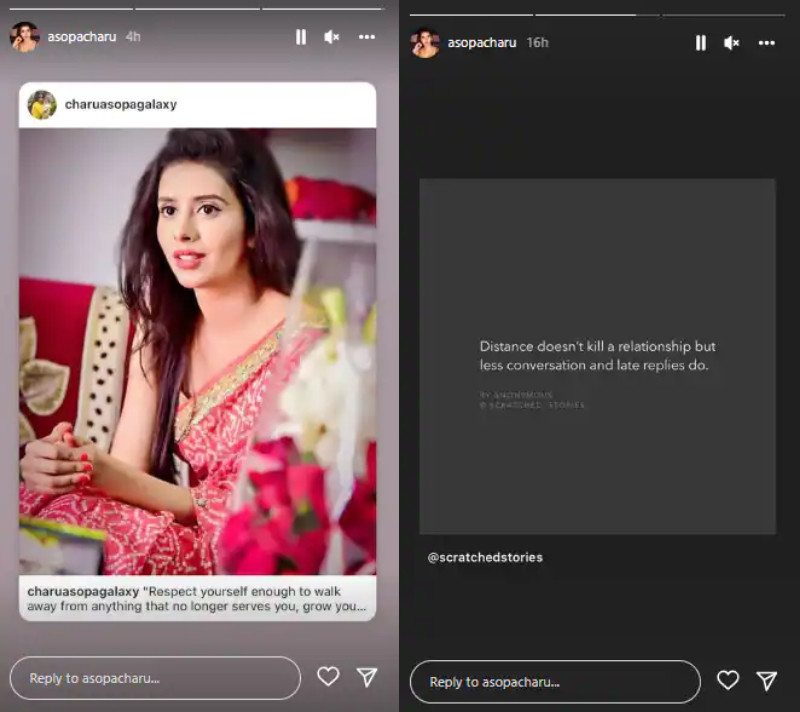 Recently, Charu posted a few Instagram stories and in one of them, she wrote that lack of communication causes more harm in a relationship than distance. Well, fans suspect that she hinted at her split with hubby Rajeev Sen.
It's no news, Rajeev is known to divide most of his time between Delhi and Dubai where his jewellery business is based.
Later in her Instagram story, the actress hinted that people should learn to move away from those who do not serve their purpose and are all self-centered.
Image Source: Instagram