SHOCKING! Kundali Bhagya Actor Sanjay Gagnani Gets Badly INJURED On The Set, Makers Call Immediate Medical Help
Sanjay Gagnani got badly injured on the sets of Kundali Bhagya, pictures of him being treated have now gone viral on the internet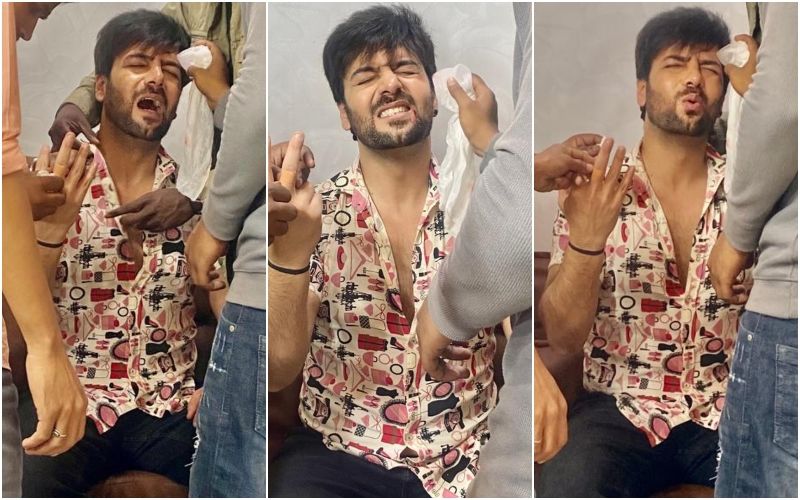 Television actors lead a very hard life, what with working more hours than an average human being and getting injured during the process. Many of them during their interactions with the media have opened up about the tedious process of shooting television serials for a long period of time. Recently, actor Sanjay Gagnani who plays the character of Prithvi Malhotra in Kundali Bhagya got injured on the sets of the show.
The crew rushed to Sanjay's help once he was injured. They also offered him immediate medical help. While the crew and actor are yet to comment on the injury and what exactly happened, the pictures from the sets of Kundali Bhagya are going viral. In the pictures the actor can be seen sitting in a room as the crew tends to his broken finger.
Check out the viral pictures below: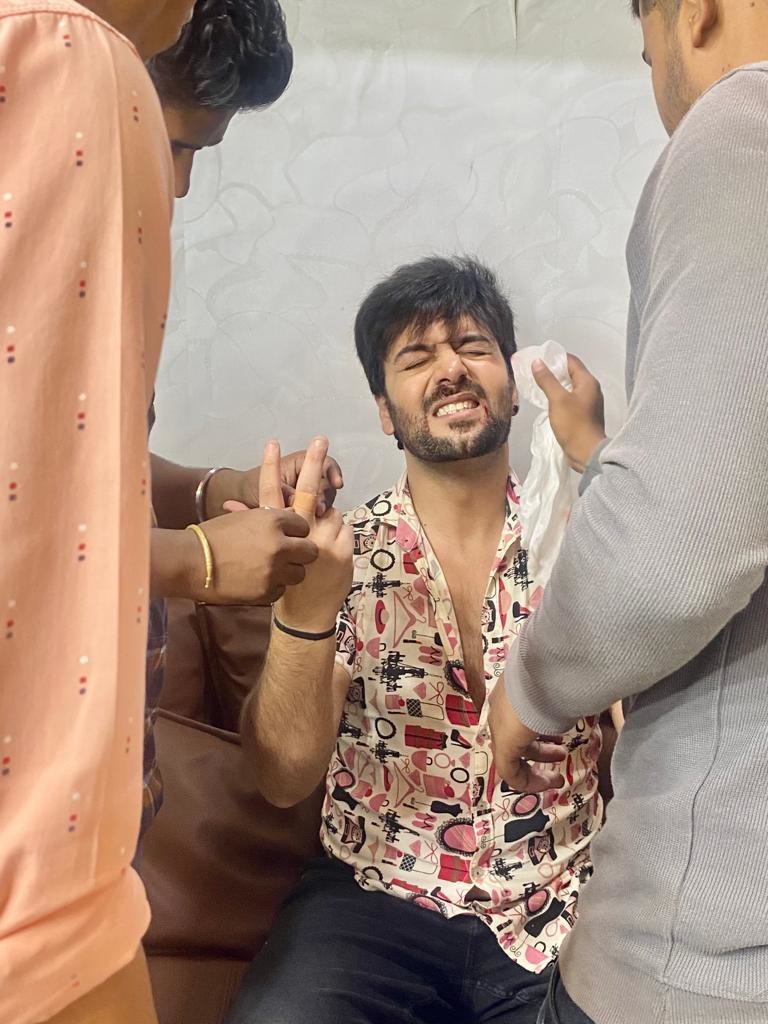 Well-known for playing grey shade characters in Bollywood movies and television shows, Sanjay tied the knot to actress Poonam Preet in November 2021 after being in a relationship for nine years. The actor during an interaction with SpotboyE had said, "I am excited to enter this new phase of life because me and Poonam we both have been waiting for this day for 9 years now. After a long wait, I, Poonam, and both our families are seeing the light of this day and we are so happy."

"We are going to celebrate this day, the long relationship that we have had, the ups and downs and all the different phases that we have witnessed together. We are going to celebrate a beautiful relationship on this day by getting married and committing to each other for a lifetime," he said.
We wish the actor a speedy recovery!