SHOCKING! Rakhi Sawant Claims Estranged Hubby Adil Khan Durrani Was Previously Married; Says, 'Received His Marriage And Divorce Letter'
Rakhi Sawant has revealed that her husband of few months Adil Khan Durrani was previously married and that she has received all the proofs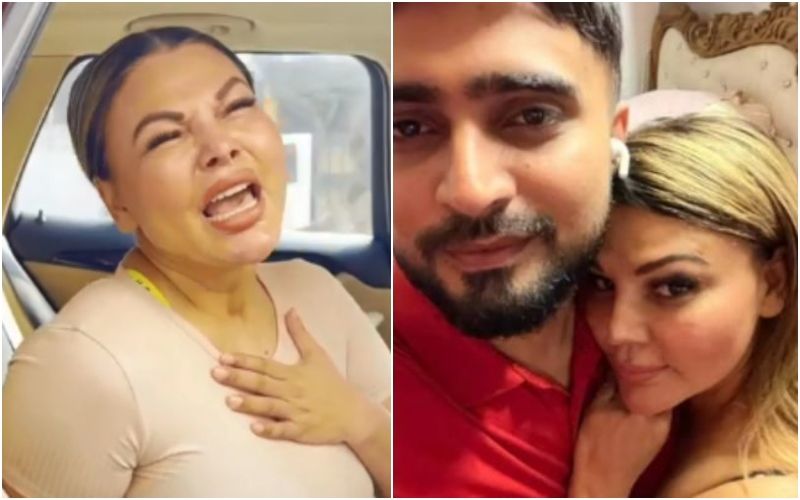 Internet sensation Rakhi Sawant's tumultuous relationship has been grabbing the headlines for the past few days. The actress who has been airing her dirty laundry for the media and the audience to witness, has now claimed that her estranged husband Adil Khan Durrani, was previously married to a Hindu girl who was forced to undergo religious conversion by him.
Talking about Adil's first wife, Rakhi shared that Adil had ruined her life and getting to know that he was previously married was one of the biggest shocks of her life. She told the established entertainment publication, "My life has been destroyed. Main ab zinda laash ho gayi hoon. My mother passed away. My marriage is over. I'm living dead. I will continue to do work. The biggest shock that I've got is that Adil's wife called me and told me, 'I was a Hindu girl. But he forced me to convert to Islam to marry me'."
For the unversed, Rakhi Sawant surprised everyone when she revealed about her wedding to Adil Khan through an Instagram post early this year. The couple got married in 2022 and she kept the marriage a secret at Adil's request. She has accused Adil of taking her money and jewellery, physically abusing him, and of extramarital affairs.
The reality star had filed an FIR against him under IPC Section 406 and 420. Through her various media interactions not only did she accuse Adil of having an extra-marital affair with a woman named Tanu, but also alleged him of killing her mother by refusing to pay for her surgeries when Rakhi was in the Bigg Boss Marathi season 4 house.