SHOCKING: Saath Nibhana Saathiya 2 Shoot Did Not Halt Due To Lockdown, Akanksha Juneja Calls It A Miscommunication, Producer Says Shoot Is On
Contrary to the reports, Saath Nibhana Saathiya 2 shoot is on. Actress Akanksha Juneja tells us that it was a miscommunication about the shoot coming to a stop. More details ahead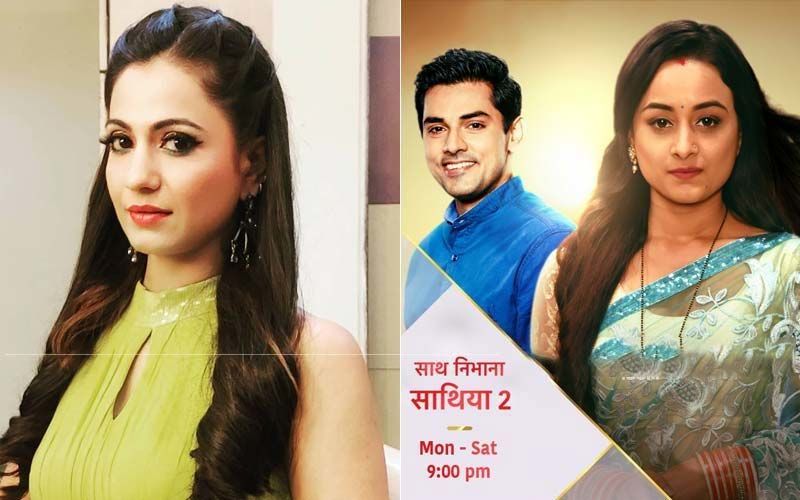 Yesterday, a media report claimed that Star Plus' show Saath Nibhana Saathiya 2 came to a standstill due to the lockdown imposed on the state. It all started after actress Akanksha Juneja, who plays the character of Kanak Desai, in the show told a publication that their shooting was brought to standstill and she has no clue when they will be shooting next.
Show's producer Pawan Kumar Marut from Rashmi Sharma Telefilms says, "As makers of the daily soap, we are always prepared to tackle all sorts of obstacles which may come our way. We are following all protocols and guidelines issued by the government and currently, the shoot of Saath Nibhana Saathiya 2 is on track and there is no disturbance whatsoever. Our cast and crew are working towards creating entertaining content for the masses (viewers) of this country who at home and glued to our show. We have backup plans, episode banks, and other things in place. We pray that our show fans and viewers stay safe and give us a chance to entertain them during such tough times." Also read:
Saath Nibhaana Saathiya 2 Shoot Comes To A Standstill Due To Lockdown; Akanksha Juneja Says 'No Idea Whether We Are Shooting Tomorrow'
We also reached out to Akanksha Juneja to know what made her say that and the actress called her previous report to be a miscommunication and apologised for it, "There was a miscommunication from my end, I apologize for this. The shooting is happening smoothly on Saathiya 2 sets and we are on track. We are shooting as per the guidelines and there is no stress at all. I wish and pray that in this new normal lockdown we can entertain the masses who are at home."
For those who have come in late, Akanksha had told TOI, "We were planning to create a bank by working till Friday. We were all prepared. By evening when we got over, we came out and made calls to our home. We got to know there's a shutdown in the city. When we discussed among ourselves, what was gonna happen. We had no idea whether we are shooting tomorrow, not shooting tomorrow or till when are we not shooting," she added.
Stating that it is complete chaos now and no one has any idea what's going to happen next, Juneja further said, "It is a complete chaos because nobody has any idea. It's an uninformed lockdown. No one has any idea how long it is going to last. Production house said they will inform us as and when they get any circular about it from the authorities. We got to know some areas are going under lockdown and were discussing the same. I am in shock. We just started six months back, it's new."
Image source: Instagram/akankshajunejaofficial/starplus