SHOCKING! Sherlyn Chopra Files Police Complaint Against Rakhi Sawant For Passing Derogatory Remarks; Says, 'If She Wants To Go Legal Then I Am Ready'
Sherlyn Chopra filed a police complaint against Rakhi Sawant after a weeklong verbal spat in front of the media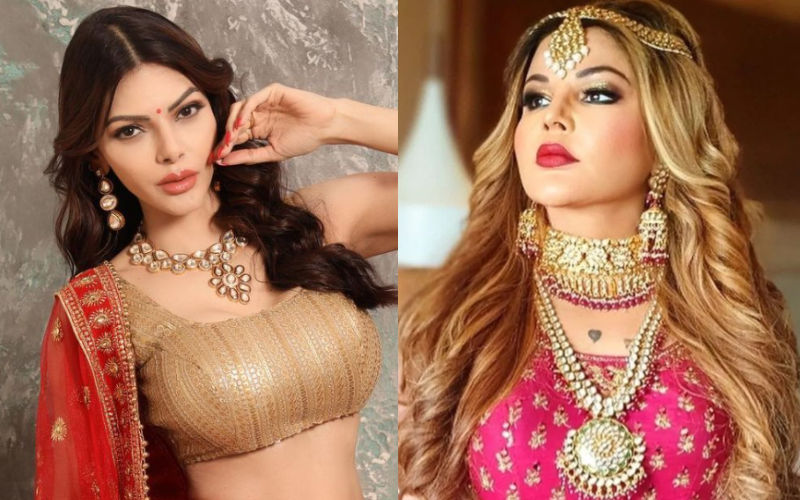 Sherlyn Chopra and Rakhi Sawant are two of the most-heard names when it comes to controversies. Recently, both the actresses got into a war of words after the former filed an official complaint against MeToo accused Sajid Khan, who is currently seen as a contestant in Salman Khan's reality show Bigg Boss 16. It was Rakhi who had mocked the actress in front of the media by doing over-exaggerated impressions of her crying in front of the paparazzi.
Fed up with the constant back and forth and receiving insults from Rakhi's side, Sherlyn has officially filed a police complaint against the actress for passing derogatory remarks about her character. In an interaction with ETimes, Sherlyn shared that her legal team has filed a complaint against Rakhi, as she had expressed wanting to hit and kill her. She said, "My legal team has filed a complaint under the IPCs 499 (Defamation), 500 (Punishment for Defamation), 509 (Word, gesture and act intended to insult the modesty of a woman), and 503 (Criminal Intimidation) the complaint is filed in Juhu Police Station." ALSO READ:
THROWBACK! When Sherlyn Chopra Had CONFESSED To Sleeping With Older Men For Money; Wrote, 'Sharing Confessions Not To Create Sympathy, Just To State Facts'
Sherlyn questioned Rakhi's modus operandi, talking about how she is spreading false statements and how she has become someone who targets the unity of the #MeToo victims. She further said that the 43-year-old actress often makes boyfriends and husbands on subscriptions just to humiliate them in the media. ETimes quoted her, "These tommies of the Industry target the unity of the #MeToo victims. They are spreading false statements, Sherlyn Chopra is a porn star, vaishya and so on. This cheap and derogatory person Rakhi Sawant, what is her modus operandi, She organizes private events and makes boyfriends and husbands on subscription, loots them and humiliates them in the media. We all know how she works, her begging never stops"

Only time will tell if the drama between Sherlyn Chopra and Rakhi Sawant will escalate more and turn into a huge fight or die down as quickly as it started.