SHOCKING TWIST! Anupamaa SPOILER: Anuj Meets With Horrifying Accident, A Huge Glass Wall Falls On Him; Will He Survive?
In the upcoming track of Anupamaa, Anuj meets with an accident after a glass mirror breaks and falls on him!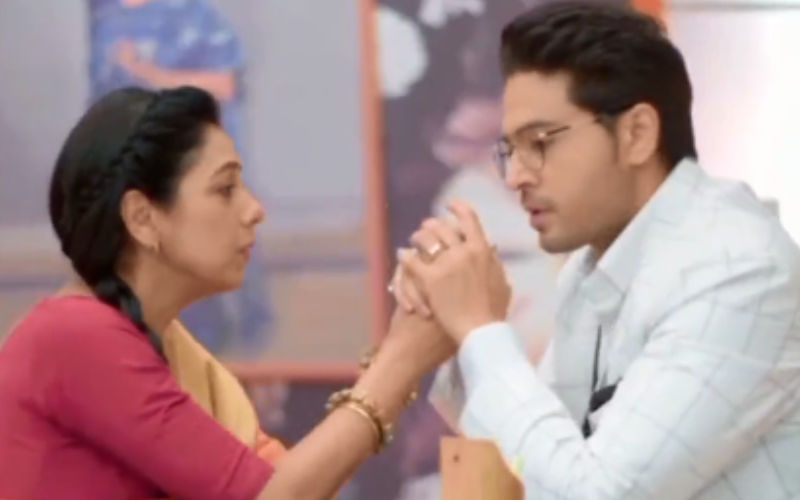 Brace yourself to witness a shocking twist in the upcoming episode of the popular daily soap 'Anupamaa'. In the forthcoming track, Anuj learns about the evil intentions of his brother Ankush and sister-in-law Barkha. He gets shocked to know that Adik is using Anupama's daughter Pakhi to get her property. After learning this, he rushed to meet Anu and tells her to promise that she will never ever give the property to anyone no matter what the circumstances are.
In the upcoming episode, Anuj meets with a horrifying accident as a huge glass wall suddenly falls on him. The makers have shared a new promo of the show on social media and it has taken the internet by storm. In the clip, Anuj and Anupama are seen sitting in the office as the former takes promise from her that she will never give the property to anyone. Seeing him worried and restless, Anupama asks him what's worrying him but before he could tell her anything, suddenly, a glass wall breaks and falls on Anuj. The promo ended with Anupama shouting his name in shock. Will Anuj be able to survive the accident? Will it be the end of MaAn love story? The upcoming twist has left fans quite stunned! ALSO READ:
Anupamaa AKA Rupali Ganguly Teaches Ranbir Kapoor Daddy Duties, Actor Learns How To Tie A Nappy Around A Kid-See VIRAL VIDEOS
Meanwhile, in the latest episode, we saw that Anupama caught red-handed Pakhi and Adik getting close in a restaurant. Just when she had a conversation with them then, Vanraj came there and made things worse. Anu and Vanraj got into an ugly spat with the latter hurling insults at her.
Needless to say, the upcoming track of 'Anupamaa' is undoubtedly going to keep the audience on the edge of their seats!
Image Source: Twitter