SHOCKING TWIST! Anupamaa SPOILER: Shah Family To Learn About Paritosh's Truth Of Extramarital Affairs
Anuj suffers memory loss due to his brain surgery post-accident and on the other hand, the Shah family is shocked to learn Paritosh's truth and more, in the upcoming episode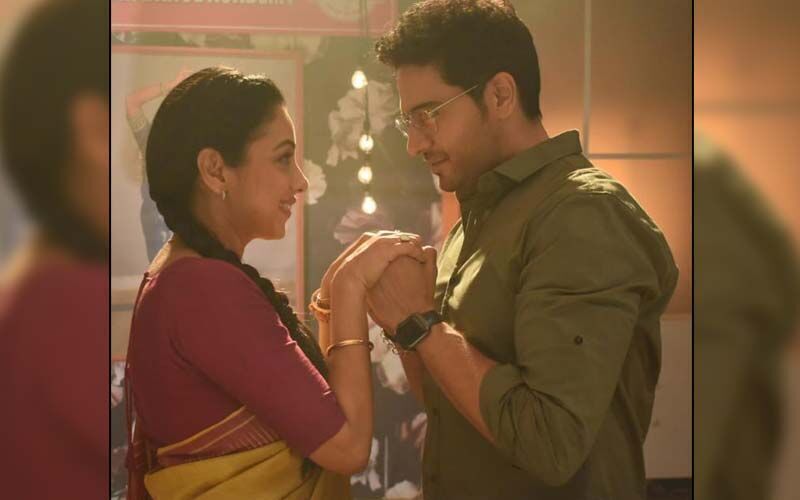 Anupamaa has been topping the BARC rating ever since it premiered on Star Plus. The titular character Anupamaa played by Rupali Ganguly has become a household name. The daily soap has a loyal audience who does not even miss a single episode and even watch it on repeat.
The current track is quite interesting as Kinjal has given birth to a beautiful baby girl. The entire Shah family is beaming with happiness for the arrival of the newborn. On the other hand, Rakhi Dave finds out that Paritosh has cheated on Kinjal and had an extramarital affair with another girl. Rakhi threatens Toshu about his wrongdoings and gives him another chance. She even threatens to tell about Toshu's wrongdoings to Anupamaa. Meanwhile, Anupamaa senses something is wrong between Rakhi and Toshu. Anupamaa even asks Toshu to tell her the truth, but he dodges her question.
ALSO READ:
WHAT! Anupamaa: MaAn Fans Are Angry And Upset With Gaurav Khanna Aka Anuj Kapadia For THIS REASON- Find Out HERE
Meanwhile, in the upcoming episode, Anupamaa, Anuj, and little Anu are all in the same room, when he falls from the bed. His condition gets worsens and Anupamaa starts calling Kaka. Barkha and Ankush. They rush to help Anuj and even call the doctor. The doctor checks Anuj and reveals that he has not been able to completely cure post his brain surgery. He even mentions that he needs a person by his side to take care of him all the time.
Both Kinjal and Anuj remember Anupamaa and want her by their side. Baa tells Anupamaa that she will not be able to take care of Kinjal alone and wants her to be with Kinjal. Anupamaa misses Anuj badly and wants to go home. On the other hand, Anuj falls to the ground and suffered minor injuries. The following day when he wakes up he does not remember about falling and injuries. He even forgets about Kinjal giving birth. Anupamaa is shocked to see Anuj like this and lose his memories. She tries her best to make Anuj recollect his memories and even shows Kinjal's baby's picture to him.
On the other hand, the entire Shah family learns the truth about Toshu's affair and they are in shock. Vanraj is shocked to know about his son's affair and he feels guilty. He even tries to make Toshu understand his mistake but the latter lashes out at his father and taunts him that he also cheated on his mother.
Well, one thing is clear the upcoming episodes have high-voltage drama, twists, and turns in store for the audience.
Image Source: SpotboyE