Shreya Kalra Shares The Aftermath Of What Happened Post Her Video Of Dancing On Zebra Crossing In Indore Went Viral, Says, 'I Shouldn't Do Anything Ke Firse FIR Ka Case Ho Jaye'
Shreya Kalra posted a video dancing on zebra crossing in Indore, which led to an FIR filed against her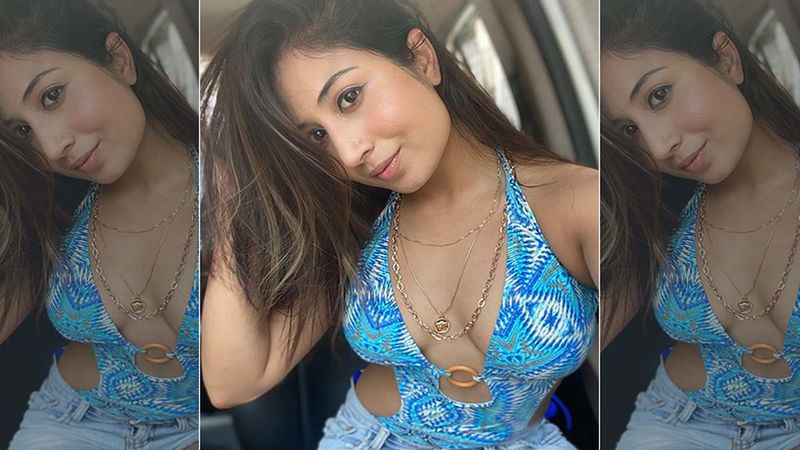 One of the reality show contestants Shreya Kalra hit the headlines, as Indore girl dancing on zebra crossing. Shreya had posted a video of her dancing on a zebra crossing when the signal turned red, this was followed by Shreya landing in a legal trouble. A police complaint was filed against her. Now in conversation with Etimes TV, she shared the aftermath of this entire situation. Shreya shared while her mother was stressed, she went to her father to seek help.
She said, "I was very anxious. This was the first time it was happening to me and I really got scared. I was getting calls. My mom was also very stressed. I thought it was blown out of proportion by the media. There are many things – robbery, dacoits, murders and nobody acts on it. People don't get justice for years. And a small thing like this, which is a mistake and not a crime, you filed an FIR against a girl."
Adding further, she mentioned there were many allegations against her, "And they said, 'Ashleelta faila rahi hai yeh ladki' and there were so many allegations against me in just four days… I got depressed. I kept thinking how to handle this. People started trolling me, drop hate comments on my profile. People said, 'She should go to jail for this.' I kept thinking that they just can't differentiate between a crime and a mischief. The Govt. has so much time, that they filed an FIR against me," said Shreya.
Narrating what was going on in her mind post this incident she said, "I posted another video, on the same song and my message was to let me move on. The thing that I did, please don't do it. I gave the statement that I wasn't influencing anyone to follow the same thing. Don't put yourself in danger. That wasn't my intent. But even then people were hating me. I was getting gaalis (abuses), hate comments and threats. I thought to myself that if I don't move on, people will keep pulling me down. I started posting normal stuff, so that people just forget."
Shreya adds she would be careful and would think twice before she posts anything on social media platforms. "I shouldn't do anything ke firse FIR ka case ho jaye," expressed Shreya.
Shreya who was stationed in Indore, post the incident moved to Mumbai to avoid the people approaching her. Shreya who was booked under IPC section 290 for 'public nuisance, was charged a fine of Rs. 200 and the issue was settled. Here is the
video
.
Image Source: Instagram/shreyakalraa