Shweta Tiwari Says Her Kids Are In This Mess Because She Chose The Wrong Men: 'Palak Saw Me Getting Beaten Up, Reyansh Knows About Police'
In a recent interview, Shweta Tiwari talked about her broken marriages and the impact it had on her two kids Palak and Reyansh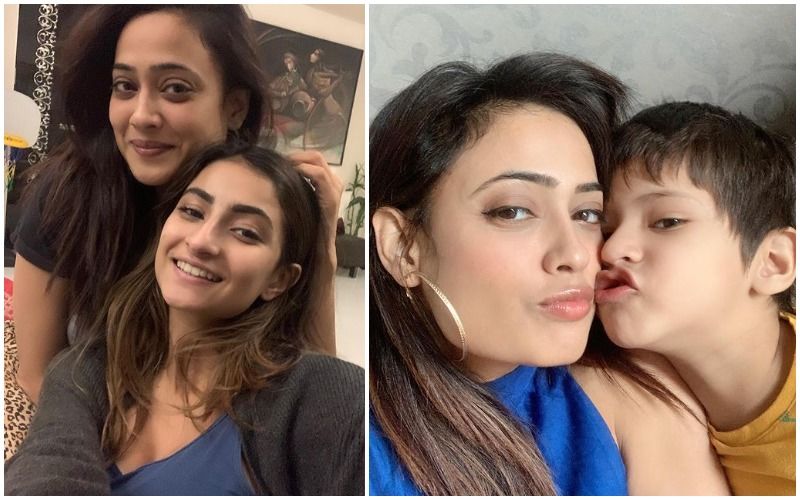 Television actress Shweta Tiwari has had two broken marriages. Shweta tied the knot with Raja Chaudhary when she was 19, however, the two got divorced in 2007, after Shweta accused him of domestic violence. Shweta and Raja are parents to Palak Tiwari. Shweta then married Abhinav Kohli in 2013, and she and Abhinav have a son named Reyansh. However, she and Abhinav have separated. In a recent interview, Shweta Tiwari talked about her broken marriages and the impact it had on her two kids Palak and Reyansh.
In an interview with Bollywood Bubble, Shweta Tiwari said that neither of her kids ever show it when they are sad. She wonders how they both are so happy, with so much happening around them, and wonders if her kids are trying to hide their feelings from her. She further added what her kids went through, and said, "(Palak) saw me getting beaten up, she saw women coming. She has seen everything when she was just 6 years old and I had decided to take this step. Palak has seen all that trauma, police coming to the house, her mom going to the police. My son, he is just 4 years old and he knows about police, judges and it is not just because of me."
She said she doesn't understand how to save Palak and Reyansh from this situation as the only way to get out of the mess is to be with her kids and go to the police and court.
Shweta Tiwari further said that her kids are in this mess because of her, because she chose the wrong men. She said that while it was her fault, and not theirs, they go through all of it with a smile on their faces.
Image source: Instagram/shweta.tiwari