Sidharth Shukla TRENDS As Fans Get Emotional And Share Old Memories Of The Late Actor With His Mom Rita Shukla On Mother's Day 2022
On Mother's day, fans of Sidharth Shukla share his old priceless photos with his mother Rita Shukla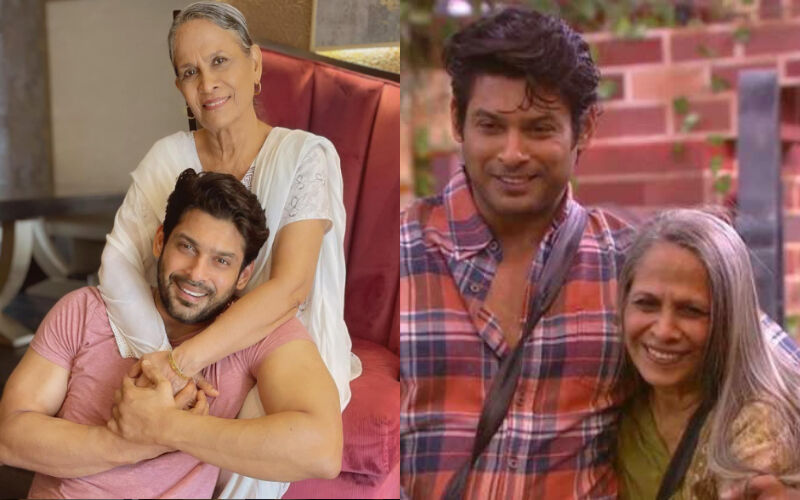 Bigg Boss 13 winner and popular television actor Sidharth Shukla died due to a heart attack in September 2021. His family members and ardent fans are still struggling to come to terms with his tragic demise and often remember the late actor on social media. It is no secret that Sidharth was very close to his mother Rita Shukla and he had often expressed his love for his mom on multiple occasions. His strong bond with his mom was seen on the reality show Bigg Boss 13 when she entered the BB house during a family task to support her son.
On the occasion of Mother's day yesterday, loyal fans of Sidharth got emotional as they flooded social media with the old photos of the late actor with his mom Rita Shukla. #SidharthShukla has been trending with netizens sharing Sid's fond memories with his mom. One user tweeted, "Last year we got this pic on mothers day I'm just thinking about rita aunty God please give her more strength and good health #SidharthShukla."
Last year, on Mother's day, Sidharth Shukla had posted a photo of him with his mom and penned a heartwarming note for his mom. He had written, "Acknowledging all your love and sacrifice on this special day because you make my everyday."
In an interview, the late actor revealed that he was the youngest of three kids and hence he was too small to play with his sisters, so he used to be around his mother always. "Apparently back when I was a toddler, I would start crying if I had to go a second without her — so even when she had to make rotis, she would hold me in one hand and the roller in another! And as I grew older, she became my best friend," Sidharth had told to Humans of Bombay.
Image Source:Instagram