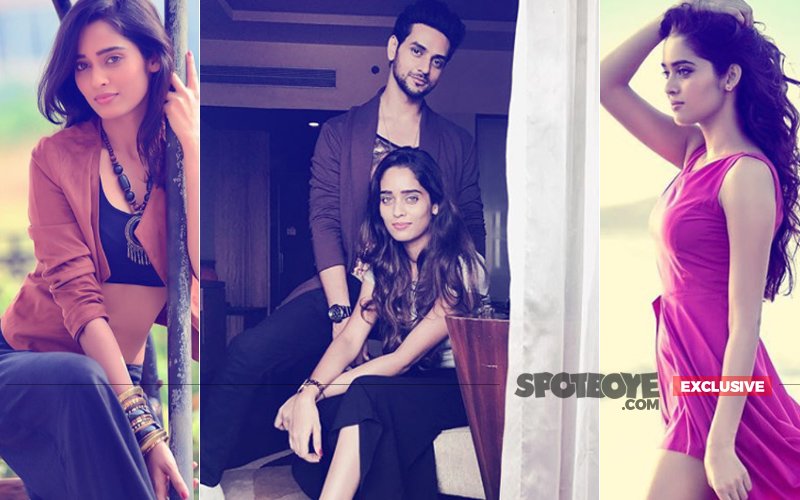 SpotboyE.com has exciting inside information from Shakti Arora and Neha Saxena's wedding. In an exclusive chat with us, Neha revealed intimate details about her big fat wedding.

"I want my marriage to be larger than life, I love wearing Indian dresses and I'm excited to put together my trousseau. My wedding will be lavish, extravagant and completely filmy. There will be lot of functions. I want to celebrate and enjoy it to the hilt. We will have a lot of functions, spread across several days, you know, like a big fat filmi wedding," says Neha.
Neha is especially excited about the shopping, talking about it she says, "In fact, I have already started saving, because once I start my wedding shopping, there will be no stopping me (laughs)."
When asked if Shakti echoes her sentiment and wants to pull out all stops and have a larger-than-life wedding, she said, "No he thinks a little differently. He feels it is not wise to waste money on an extravagant wedding and I have to admit, deep down, I know he's right. So he might convince me for a Court marriage, followed by a reception for friends and family. But let's see what time and situation permit us."
Few months back Shakti and Neha's relationship made headlines when reports of a breakup surfaced. But, Neha says they are in a rock-solid relationship. "I don't know how the rumour started... the world can say whatever we are together and happy. We have never hid our relationship and we will definitely not hide our wedding either, when it happens," added Neha.

The TV sweethearts recently had a Roka ceremony, their close friends and family were in attendance. "We have already taken a step ahead. Now our families are involved, we will get married soon enough now," gushes Neha.

Neha has made her comeback on the small screen with the show Siddhi Vinayak (& TV) recently, where she plays the role of a background dancer called Siddhi. And Shakti has just Indonesia where he did promotional activity for ANTV.
Image Source: instagram/nehaasaxena