SORDID DRAMA: Why Drunk Kapil Sharma Hit Sunil Grover & Abused Chandan Prabhakar In Mid Air
Here is the blow-by-blow account of what led to the ugly fight between the two superstars of Indian television- Kapil and Sunil, while it all started with Kapil's buddy Chandan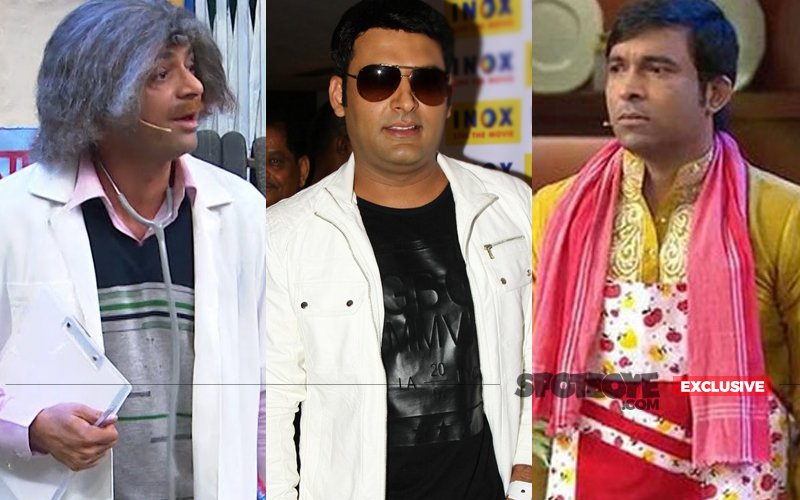 This morning, we broke the story of the dirty altercation between Kapil Sharma and Sunil Grover on their return flight AI309 from Melbourne to Mumbai via Delhi.
We now bring you the DETAILS of how it all began and ended.
Chandan Prabhakar, the Chaiwallah of The Kapil Sharma Show, got into an argument of sorts with Kapil back-stage in Sydney, which was their first halt on the Australian tour. Chandan did not like the way Kapil spoke to him and retaliated by saying, "Tu hoga Kapil Sharma, but you can't speak to me like this." Kapil shot back, "Thappad marunga tujhe"!
Kapil and Chandan did not perform together at their next stop, Melbourne.
A few hours later, Chandan checked out of the hotel where the show's team was staying. Why? Because Kapil was abusing him left, right and centre in the hotel, adding things like, "Tu mera dost tha, isliye you are in the show".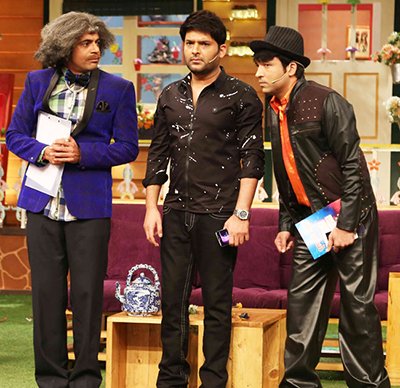 Image Source: youtube/SETIndia
Things calmed down but only for a couple of hours. Kapil started abusing Chandan once again when he saw him joining them at the airport.
The flight took off but not before Kapil had abused Chandan once again, and now in comes Mr Alcohol!
Kapil quickly gulped down as much as he could, sat quiet for a few minutes, and suddenly started demanding for more alcohol.
When told by the crew that they couldn't serve him alcohol beyond a certain limit, Kapil started abusing in thin air.
The airlines' staff quickly intervened to tell him that he should sober down- but their efforts proved futile.
Not only did Kapil continue abusing, but his volume started rising as well.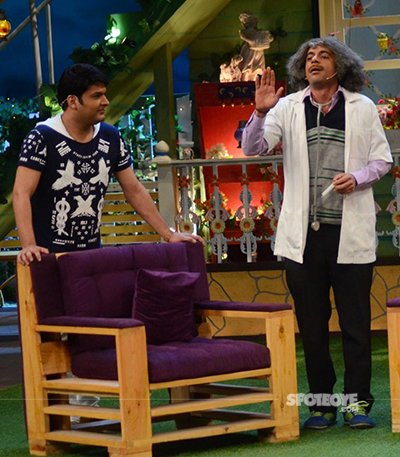 Image Source: Manav Manglani
At this point, Sunil Grover (Dr Mashoor Gulati of Kapil Sharma The Show) got up and politely told him, "Paaji, you are a very well-known personality and it doesn't suit you to use foul language in public."
This strangely incensed Kapil so much that he let himself go on Sunil, and even started abusing and ridiculing him, with "Teri aukaat kya hai jo tu mujhko aisa bole?" being his first dialogue in the ugly altercation that followed.
An eye-witness told SpotboyE.com, "You may call it 'embarrassing and distasteful', but we would prefer to term it 'shameful'."
Thumbnail Image Source: Manav Manglani & youtube/SETIndia