Splitsvilla 14's Joshua Chhabra Broke Up With Kashish Ratnani; Says, 'Have No Intention To Talk To Her, She Joined Hands With People Who Evicted Me'
Joshua Chhabra opens up about his break-up with Splitsvilla 14 partner Kashish Ratnani and his early eviction from the show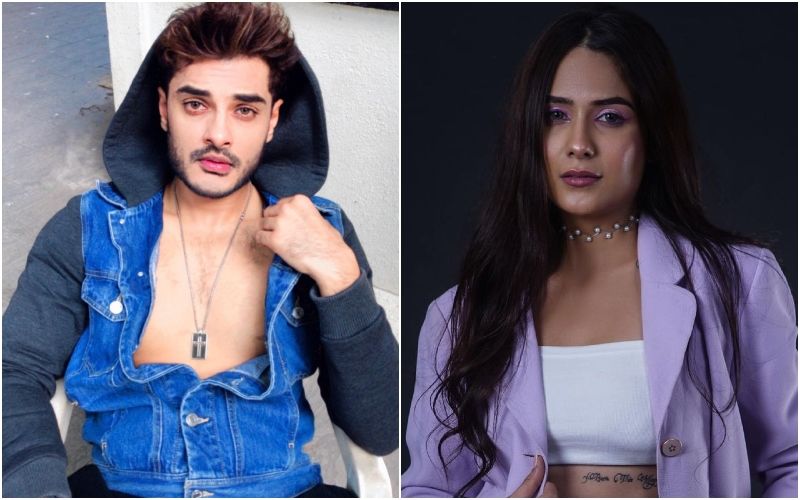 Indian television is filled with controversial reality shows that test not only the patience of the contestants participating but also the audience that tunes in to watch it. One of the most talked about is of course MTV's one of the longest running shows Splitsvilla. Joshua Chhabra from the current season of the show, who with his dominant and impressive personality made an everlasting impression on the audience, recently opened up about his break-up with Kashish Ratnani and his early eviction.
The ex-Splitsvilla 14 contestant in an exclusive interview with ETimes, revealed what he liked the most about his partner Kashish on the show and why he decided to break up with her. Talking about how he found her shy and beautiful personality attractive, Chhabra shared that he likes girls who are feminine, delicate and graceful. Stressing on the fact that they have broken up, Joshua revealed that she made connections with the contestants who got him evicted from the show.
He said, "We are not in a relationship anymore. I didn't know what all had happened after I had left the show. Now when I am watching the episodes, the girl, who was 'so-called in love with me', 'had no friends,' the people who tried to manipulate me, she started connecting with them after I left. I didn't see the loyalty in her after I left. I know she had to make a connection to be in the show, I didn't think she would join hands with the same people who got me evicted. I have no intention to talk to her now. What we had was good then."
He went on to share that he was disappointed in his early eviction. He said, "It was quite disappointing. I was very confident that I could win the show. I was the only one to compete against the contestants, who came from Roadies. I never took them as a competition. But people were threatened by my presence and that's why everyone ganged up against me. People who are not strong, others don't notice them, but those who are strong, they always get targeted. Personally, I was shocked after getting evicted. They could only get me evicted by vote-out because if I talk about connection, I had the strongest connection with Kashish Ratnani. Audiences were trending me, 'No Joshua, No show', 'Bring back Joshua', after my eviction."
Currently on its 14th season, the show's format revolves around youngsters going through tasks to stay in a villa completely detached from the world. They mingle with their fellow contestants and try to make meaningful relationships and find love. Written as Splitsvilla X4, the show is hosted by Sunny Leone and Arjun Bijlani.